TEN PRIESTS NEWLY ORDAINED TO DIOCESE – FIVE FROM NEWMAN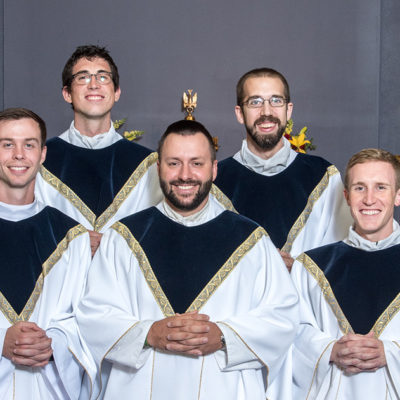 Nearly 2,000 people filled the Church of the Magdalen on May 27, 2017, to celebrate 10 newly ordained priests for the Diocese — five of whom have ties to Newman University.
The checklist to become a priest takes years to complete.
In the Catholic Church, a baptized, confirmed and unmarried man must go through a spiritual process known as "discernment," which typically includes praying for God's assistance, attending Mass regularly and working with a vocation director for guidance.