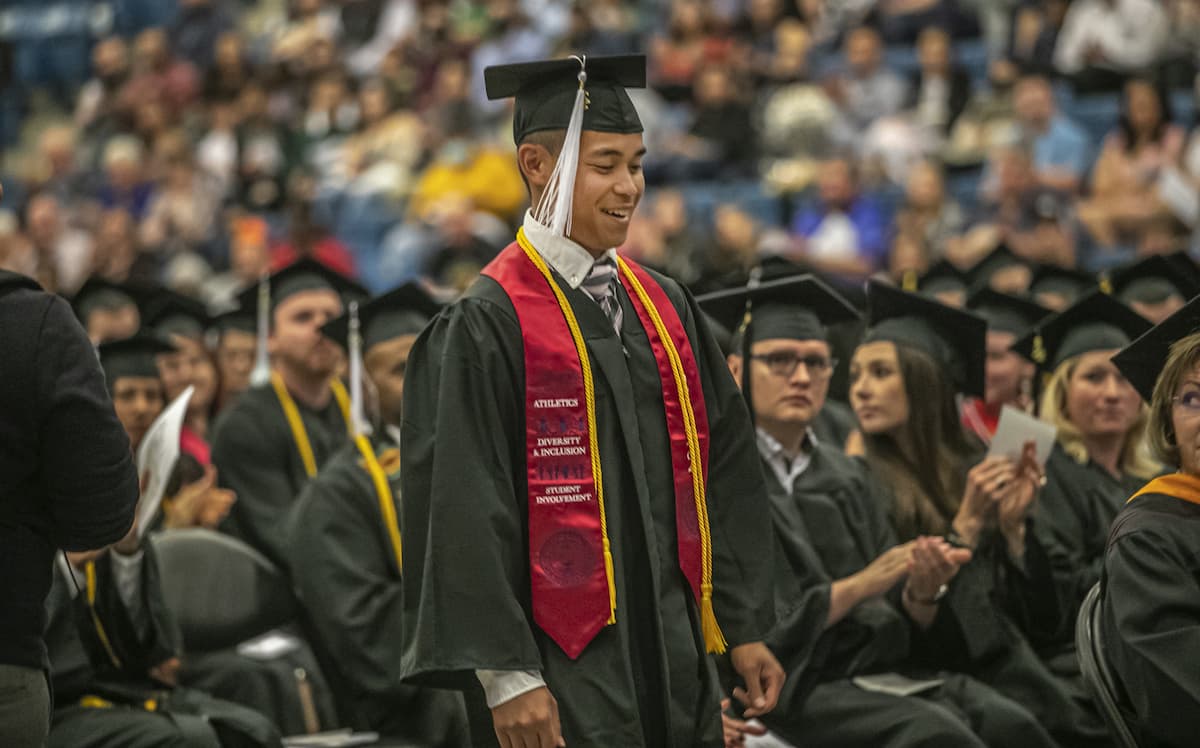 Steven Nguyen won the 2022 Harvey J. Ablah Award.
During this year's commencement ceremony, two students were selected to receive Newman's most celebrated undergraduate achievement, the Ablah Awards.
As is customary, faculty and staff nominated a group of passionate, impactful students as candidates for the awards. While each candidate displayed a wide array of talents and contributions, only two students could be named.
The 2022 Harvey J. Ablah Award went to Steven Nguyen for his intellect, empathy and keen awareness of the human spirit.
Nguyen attributed his success to the guidance of his mentors, the support of his peers and the path his parents paved for him.
Having graduated as a double major of secondary education and English, Nguyen moved into his professional career as an English teacher at Kapaun Mt. Carmel Catholic High School this fall.
Throughout the years, he has learned that some of life's most important lessons come from those closest to you.
"Always be there for your friends — especially the ones who just seem like they're kind of slipping away. Those are the people that end up helping you find you. Don't try to be anyone other than yourself and eventually everything will make sense."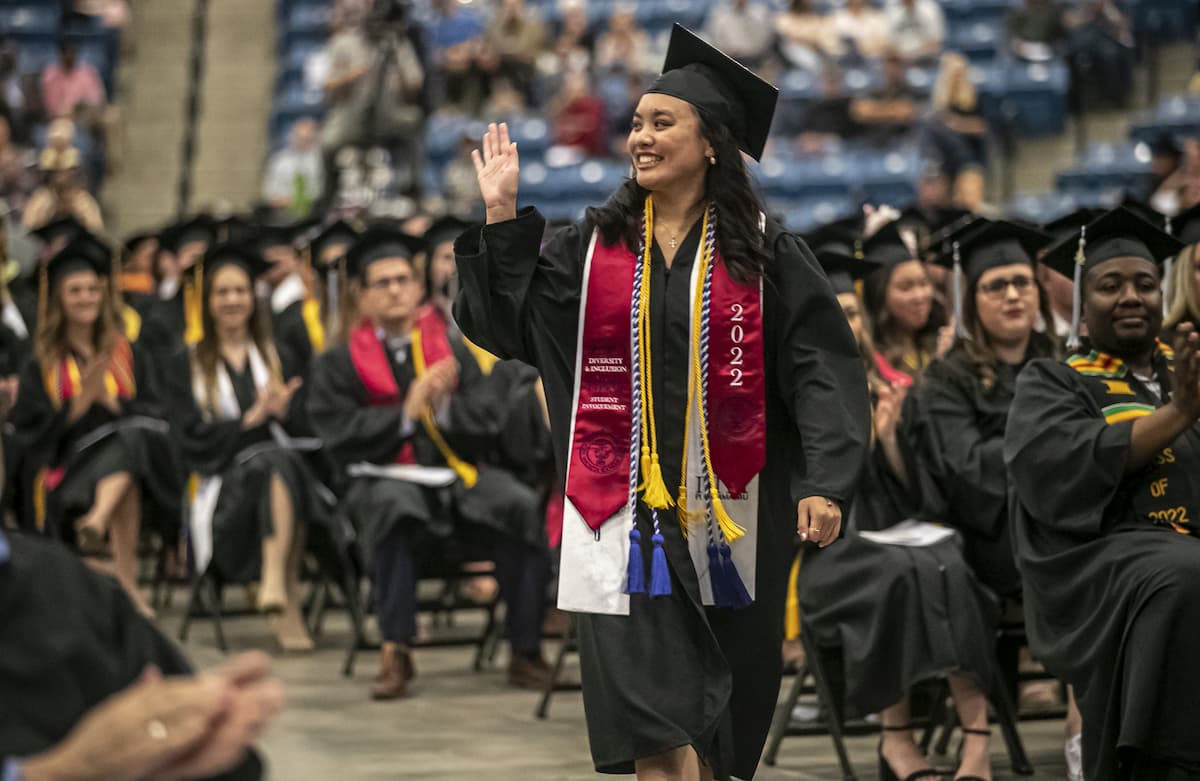 Alongside Nguyen is the recipient of the Leona J. Ablah Award, Kelly Mai.
Mai was recognized for her leadership skills, selfless nature and extracurricular involvement. She graduated as a double major of psychology and criminal justice with an art minor.
Those around her, peers and faculty alike, have praised her for the metamorphosis she has undergone during her time at Newman.
"When Kelly arrived on campus four years ago, she was shy, worried and unsure of herself," one nominator wrote. "But that girl did a complete 180."
Continuing to explore her passion for helping others, Mai will pursue a master's in social work while volunteering as much as she can.
"I am just so humbled and very grateful that I'm able to be where I am today," said Mai. "I couldn't have been here without God, all of my mentors and bosses, my family, my friends, Campus Ministry, Student Life and the University Relations team. I especially have to acknowledge the fact that God really led me here today."