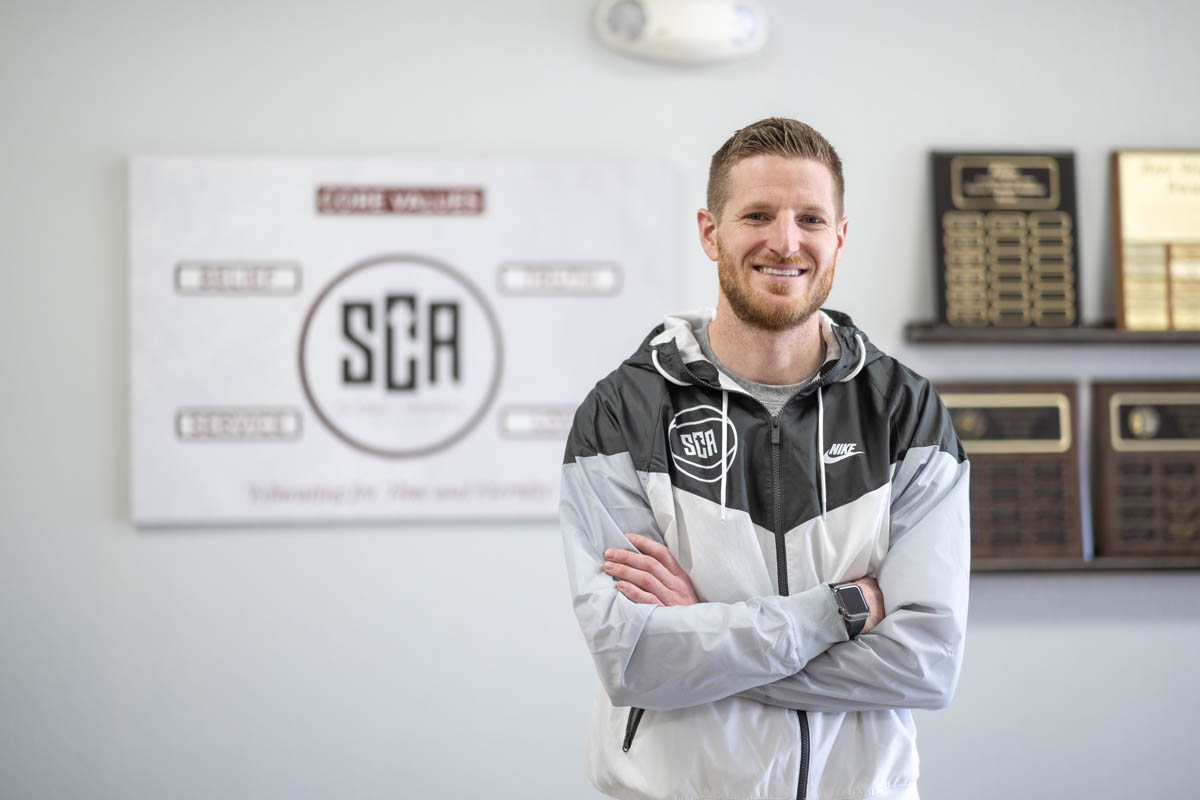 Newman recognized four new alumni award winners during its annual banquet April 19. The Alumni Awards were established to honor alumni who are striving to make a difference in their communities and beyond, and live out the university's mission of transforming society.
Sarah Forster – Spirit of Acuto Award
2012 alumna Sarah Forster received the 2022 Spirit of Acuto Alumni Award, which is named in honor of the driving spirit of the Adorers of the Blood of Christ.
Forster has taught social studies to eighth- graders at the Jardine STEM and Career Explorations Academy in Wichita for 10 years.
"I've been really blessed in my life to all the people who have instilled that in me and given me that guidance," Forster said. "I'm very, very grateful and extremely humbled to be up here today, receiving this award and just want to thank the Newman community and the Alumni Association for this great honor."
Mary Carter – St. Maria De Mattias Award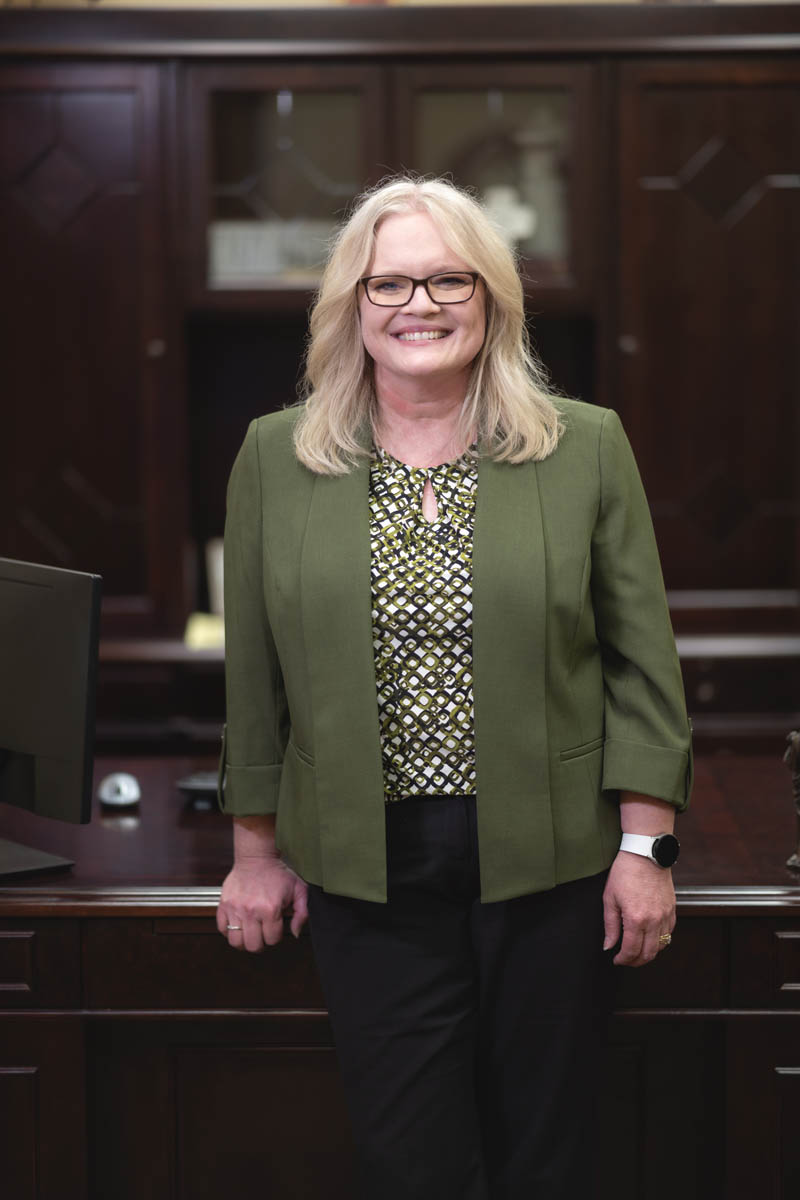 Mary Carter '02, principal of St. Francis of Assisi Catholic School in Wichita, is the 2022 St. Maria De Mattias Award recipient. The award honors alumni who display a deep loyalty to Newman and its mission.
Carter said the honor feels as if it also honors all of the educators that have shaped her along the way.
"I've been blessed to have many powerful influences who have impacted me greatly," Carter said. "I wouldn't be able to do what I do every day or be standing right here without all of these people in my life. I'm grateful for each and every one of you and I'm thankful to Newman university for all that it's given me."
Luke Barnwell – Beata Netemeyer Alumni Award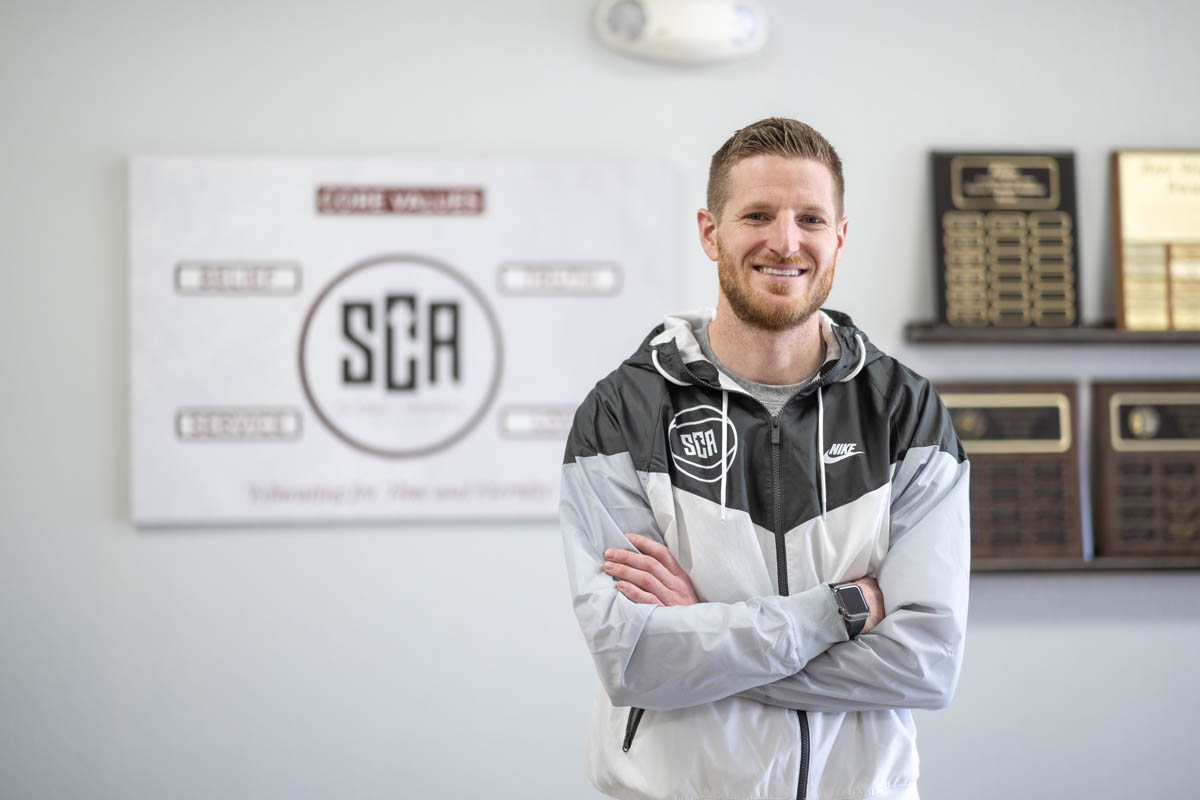 Luke Barnwell '13 is the 2022 Beata Netemeyer Alumni Award honoree. The award is named for Sister Beata Netemeyer, ASC, who served as the provincial of the Adorers' Wichita province from its formation in 1929 until 1938. The award honors alumni who continue her spirit of service as they minister with others bringing about the mission of Christ.
Barnwell serves as the head basketball coach at Sunrise Christian Academy and was named the national Naismith Boy's High School Coach of the Year for two consecutive years.
"We're the mustard seed," Barnwell said. "We're in a small little Christian school and the Lord has blessed it. I don't stand here as like some, you know, crazy good coach or anything like that. It's truly just being a vessel and opening our doors to what God wants."
Catherine Mardon – Leon A. McNeill Alumni Award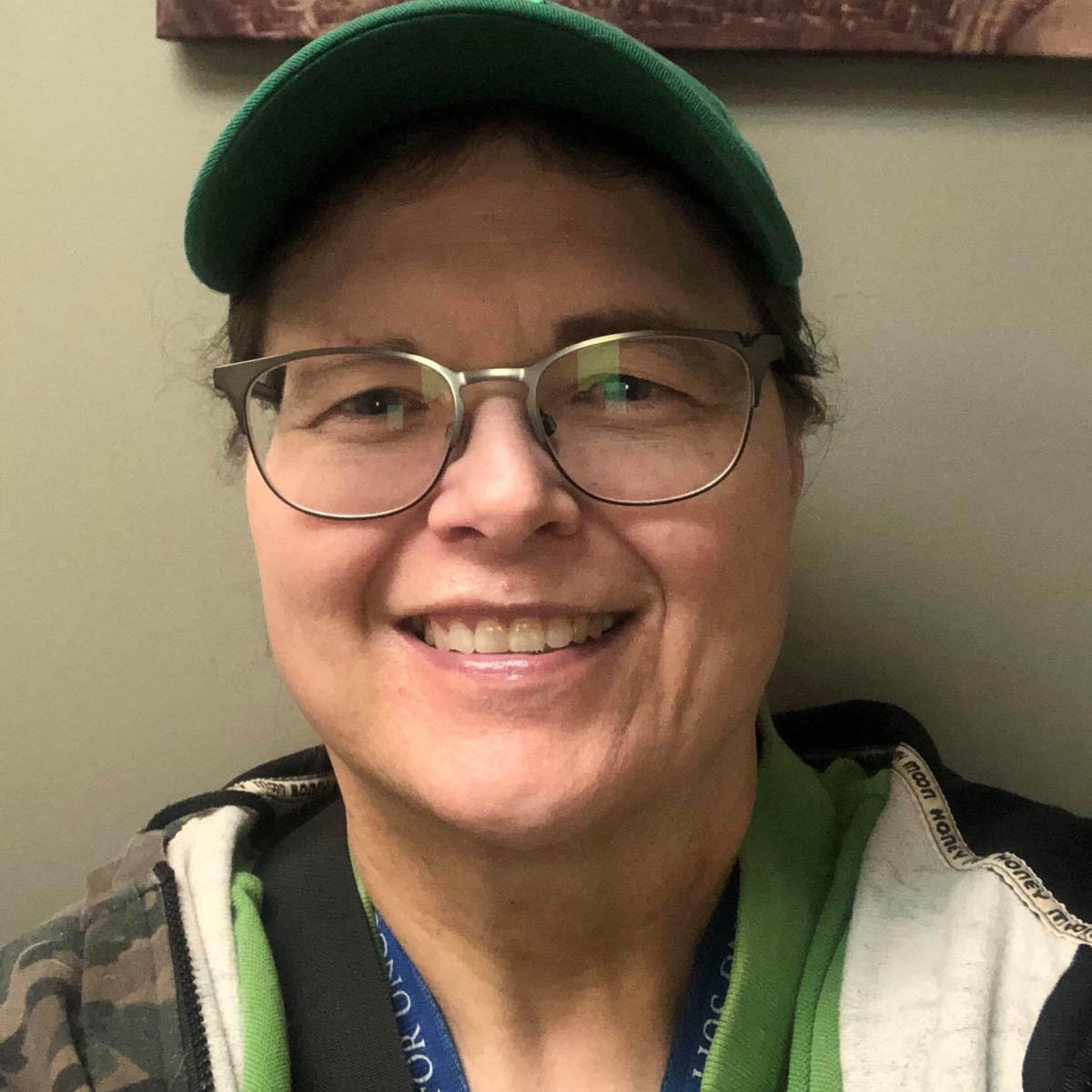 Catherine Mardon '07 received the Leon A. McNeill Alumni Award, which honors graduates who have achieved outstanding success in their personal lives and careers. The award is named for the first president of Sacred Heart Junior College, now Newman University.
Mardon spends much of her time working with the homeless and with kids who are from broken and impoverished homes. She also advocates through writing. She is the author of 36 books — including 17 children's books.
"I just started writing these books and each one has a topic of something complicated, whether it's disability or war or homelessness or addictions," Mardon said. "And it explains it in a way that 6-to 10-year-old kids can understand."
---