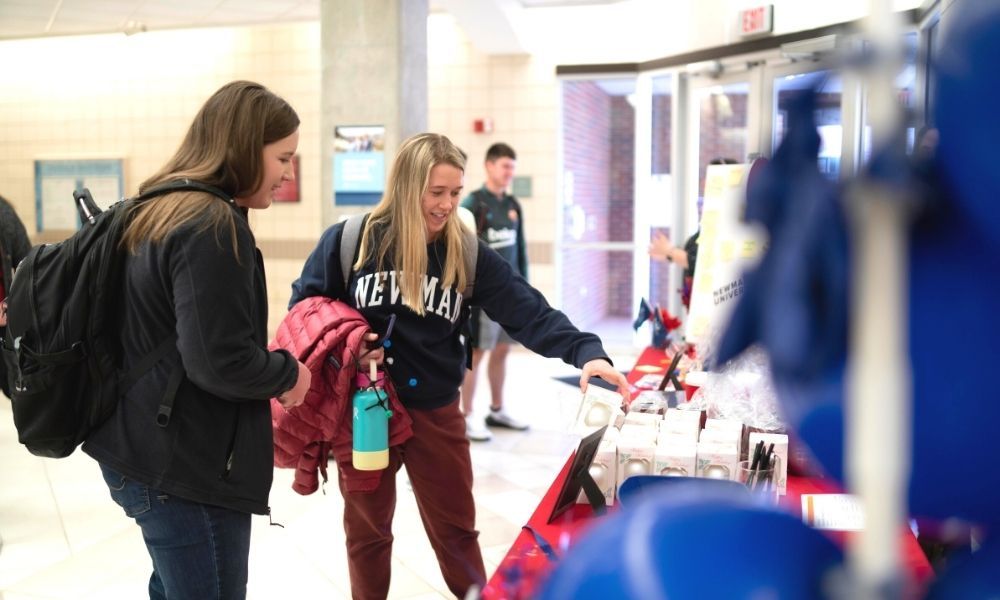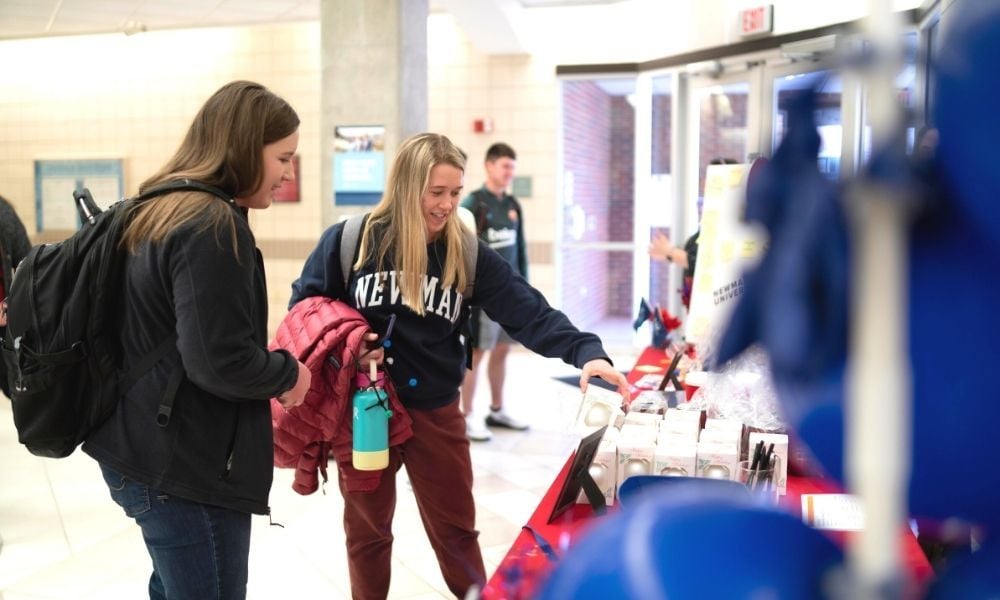 For 24 hours on March 1, Newman University Jets, community members and supporters from around the globe rallied together to raise money and spread the word about Newman Giving Day, helping to significantly surpass the 2021 Giving Day donations.
As a special incentive for donations, the Adorers of the Blood of Christ — founders of Newman University — generously offered to match $15,000 worth of gifts.
That goal was met, with a grand total of $45,000 donated in the form of 191 gifts. The 2022 total amount surpassed the 2021 Giving Day donations by $34,006.
"We are proud that our alumni and campus communities, as well as our friends of the university, stepped up to exceed our expectations for the day," said Bob Beumer, vice president for institutional advancement. "We could not have done it without the Adorers who are always ready with their financial and spiritual support. Thank you to everyone for trusting us with your gifts."
Various fundraising challenges across departments, video live streams on social media as well as a phone-a-thon and student booth, all played a role in the success of 2022 Giving Day.
Director of Annual Giving Laura Hartley planned and organized 2022 Giving Day and was pleased with the overall turnout.
"I am beyond humbled by the generosity that our Newman community exhibited during the 2022 Giving Day, especially our students," Hartley said. "To see current students giving and showing their commitment to the future of Newman University is just so exciting."
The theme for 2023's Giving Day, which will be held Feb. 28, is "Be a Hero" with the idea that donors are heroes in students' eyes.
---