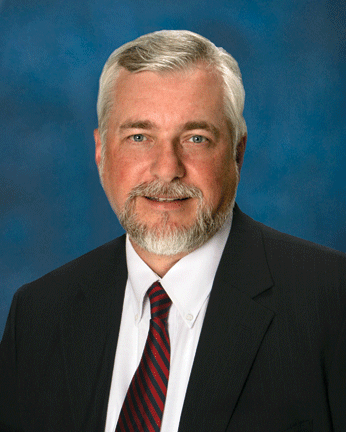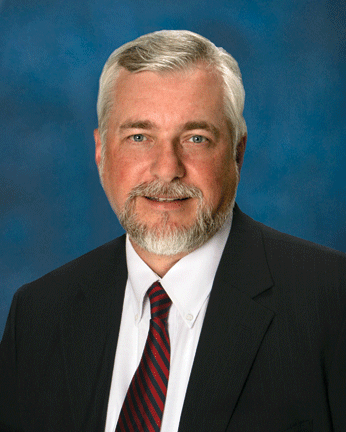 Douglas L. Stanley, attorney, community leader, and Newman University Board of Trustees chair, died April 2, 2013, following a battle with cancer. He was 57.
Stanley was in his first term as board chair, and had been a board member since 2006. In that time, he provided great leadership and support to the board and the university as a whole, said Newman President Noreen M. Carrocci, Ph.D.
"He always made time for Newman, and offered much support and encouragement, Carrocci said. "We will miss our wise, faithful friend, and we will savor happy memories of a man who modeled a life well-lived."
Stanley received an undergraduate degree in economics from Washburn University in 1981, and a law degree from the University of Kansas in 1984. That same year, he began his career with Foulston Siefkin Law Firm in Wichita, where he rose to become managing partner. His practice focused on employment and labor law.
Considered by his peers a brilliant attorney, Stanley received many professional honors. He was also committed to serving his community. In addition to the Newman Board, he was a member of the Board of Trustees of Exploration Place and the Board of Directors for the Wichita Business Coalition on Health Care. He was a member of the Rotary Club of West Wichita, and the Wichita, the Kansas, and the American Bar Associations. He was also active in the St. Peter's Catholic Church Building Committee and Church Council, Wichita Legatus Group, and other organizations.
He was also devoted to his wife of 34 years, Sheryl, and children, Newman alumni Amanda (Stanley) Marshall '08 and Christopher Stanley '11, current Newman studentsRachel Stanley and Katie (Stanley) Potter, and future student Diana Stanley. As a father, Stanley was very involved in his children's activities, and with his support all five fulfilled the rank of Eagle Scout and the comparable Girl Scout Gold Award.
Stanley continued to be active on the Newman Board and at Foulston Siefkin until shortly before his death. In newspaper obituaries and articles, he was praised by fellow attorneys and community leaders for his professional knowledge and ability, as well as his work ethic, fairness, trustworthiness, and willingness to help others.
"He was a man of great faith, and was devoted to serving his family, his colleagues, his community, the university and many other organizations and individuals," Carrocci said. "Doug was just one of the finest human beings I've ever known."
Memorials have been established in Stanley's name with the Newman University Facing Forward Campaign, University of Kansas School of Law Endowment Fund, and St. Peter the Apostle Catholic Church Building Fund in Schulte.
.
.