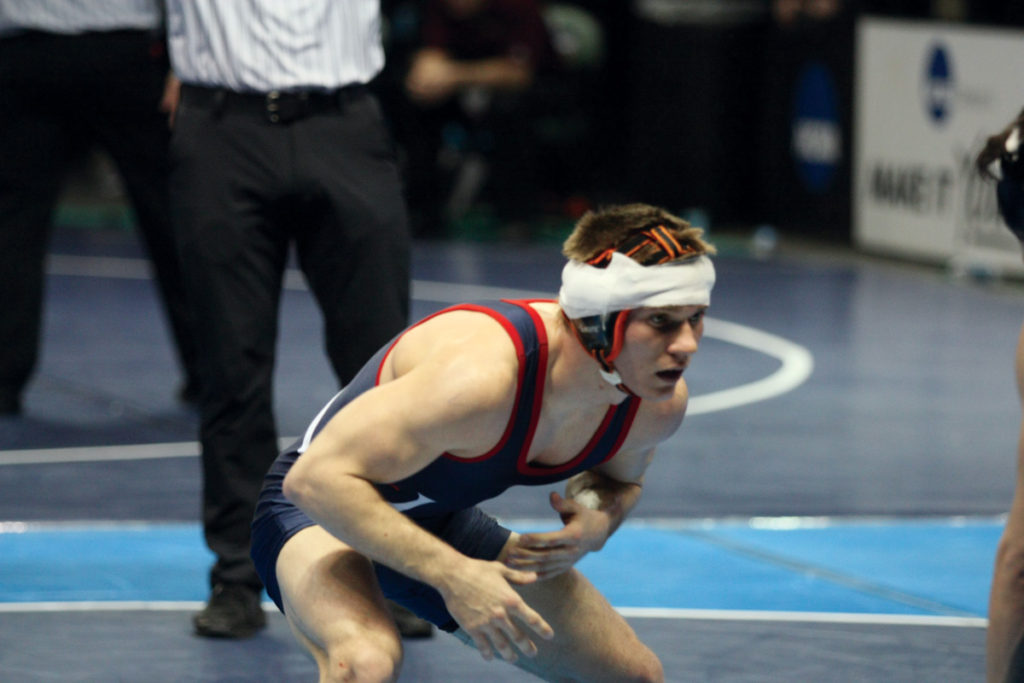 A COMPETITIVE CAREER ENDS AND A TEACHING CAREER BEGINS
We all hope to find our calling in life, and in some rare instances, we're lucky enough to find it at a very young age. In Dustin Reed's case, he found wrestling at the age of 4. His father coached at Colby Community College and it was then that he fell in love with the sport and the atmosphere surrounding it.
Wrestling at Newman for the past four years topped off Reed's long and successful wrestling career. However, the sport will not be absent from his life just because competing has come to an end. Reed has accepted the assistant coach position at Newman this season while he works to complete his elementary education degree. He feels fortunate to be able to give back to the sport that has brought him so much happiness, he said.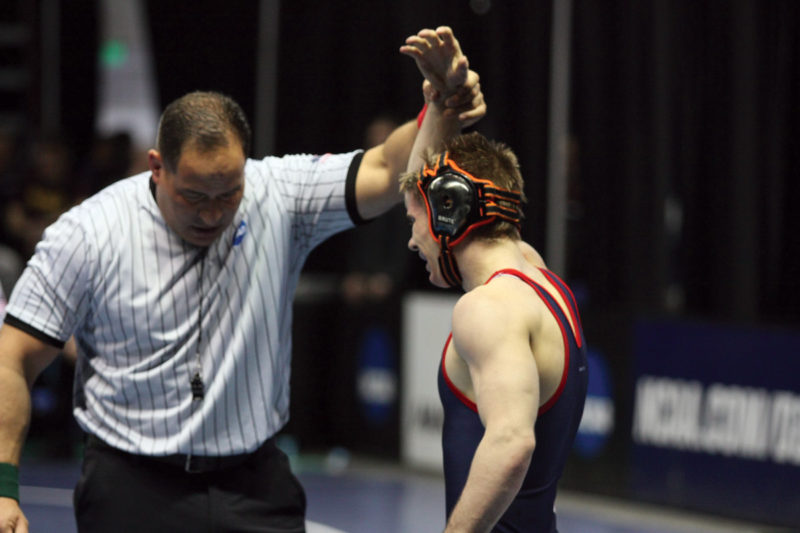 Reed is an extremely accomplished wrestler and started making goals for the team the second he stepped off the mat at Nationals and his competitive career was over. During his time at Newman, he was ranked in the top five in the nation, named All-American twice, Newman Male Athlete of the Year twice and qualified for the NCAA Division II Championships three times.
While in college, Reed would start his day at 5 a.m. after only five to six hours of sleep. Trying to juggle being a full-time student, employee, athlete and father, he said, "You might as well tough it out for a short while to have a better life later."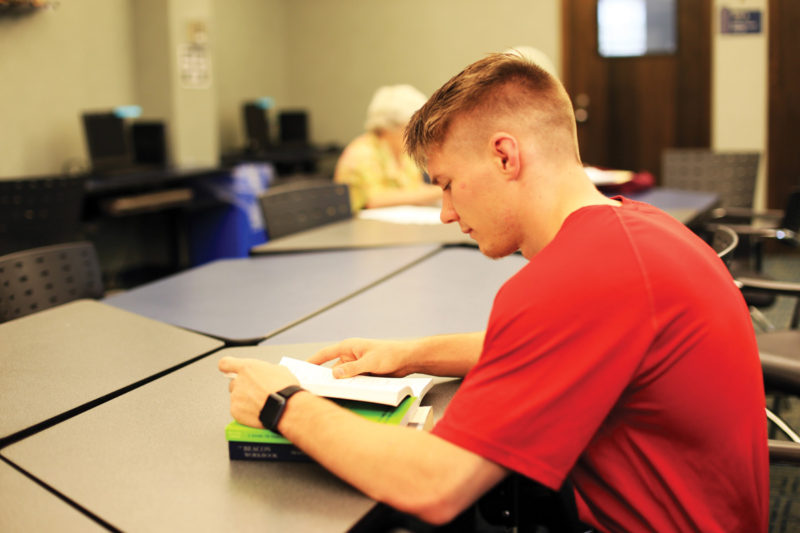 Although his college career didn't provide him with a lot of free time, he knows the lasting value his hard work will have.
Reed said, "I don't know if I can say who all I could give credit to for getting me where I got, but having a very supportive family, team and coaches helped a lot. I put in many hours in the early mornings to the late evening to get to where I am. I think for me it was just to keep working hard and success would come with it."
Reed has a long list of people to thank — those who have made all of this possible for him — but family comes first. His parents have played a huge part in his career since the beginning. His wife and daughter have helped him keep his sanity through his hectic schedule, he said.
"They sacrificed a lot to allow me to compete and I couldn't have done it without their support," said Reed.
Reed's daughter is a major factor in helping him accomplish his goals. "When you have a little one (who's) relying on you," he said, "it pushes you — because I think if I quit something important then it's going to hinder her from having a good life, and I can't let that happen." He looks forward to having more time to spend with his daughter once he graduates.
Reed hopes to be an elementary school teacher by 2018 and coach high school sports in the Wichita area. He knows those dual roles don't occur very often, but he is determined to make it work. "Sports is what has gotten me through life. It's helped me figure everything out and I want to give that opportunity back to the kids."
As for coaching at Newman, he has high hopes for the team. He's excited to be a part of a great coaching staff and said this is one of the best teams Newman has ever seen.
Success is achieved with hard work and a great support team — something Reed knows well. As an assistant coach, he will play a major part in supporting the team of Newman wrestlers this season.
"Anyone can do anything," he said. "They just have to be willing to put in the work and keep focused. If we have the right people behind us we can all be successful, and Newman has given me all the help I could ask for."
Reed is appreciative of the values Newman has instilled in him and plans to keep those values prevalent in his life and work.
"Newman is a great university and has shown me how important it is to give people respect and help guide them in the direction that they are heading. My teachers have gone above and beyond to make sure I am successful and have built great bonds with me. That is how I want to be when I get into the classroom and the practice room."