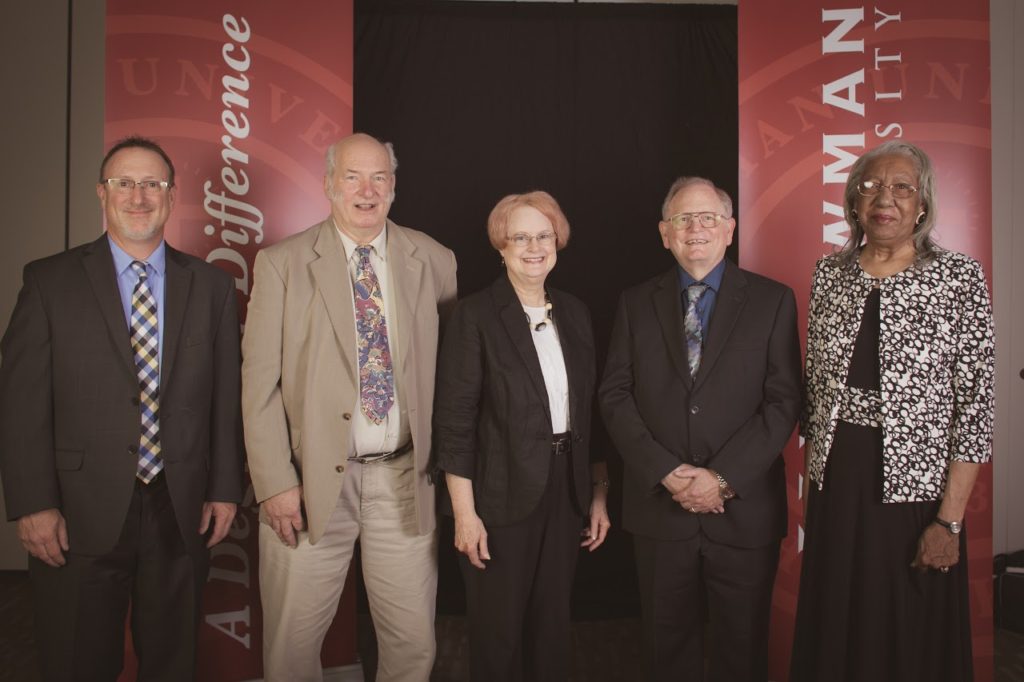 The 2018 Alumni Award recipients: (f-ltr) Jay Holmes, Clint Stucky, Liana M. (Albers) Torkelson, Gary Hand, Sharai McConico
Newman Alumni are honored during annual awards banquet
During Alumni Weekend at Newman University, five awards are given to alumni who have made a difference in the lives of others. This year's recipients are:
The Spirit of Acuto Transformational Leadership Award
– Jay Holmes '89
Holmes is a role model for service in the community as well as in the workforce. As a counselor, he has transformed the lives of hundreds of youth and adults in the correctional setting. Holmes has played a presidential role in opening cooperative education placements in adult intensive supervision for Newman University students who are studying criminal justice and sociology. 
The St. Maria De Mattias Award
– Liana M. (Albers) Torkelson '70
Torkelson was born with the heart of a counselor. She cared deeply for the students she served from her graduation in 1966 and throughout her 25 years as head counselor of Kapaun Mt. Carmel High School. She has been a lector and Eucharistic minister at St. James Catholic Church for 30 years.
The Beata Netemeyer Service Award
– Clinton Stucky '95
Stucky strives to live the Newman mission every day by educating others and showing kindness and compassion to all. Passionate about his degree and work as an occupational therapist (OT) and educator, he led the campaign to provide a two-year OT assistant associate's degree program at Newman University after the closure of the four-year OT program. 
Leon McNeill Distinguished Alumni Award
– Sharai McConico '72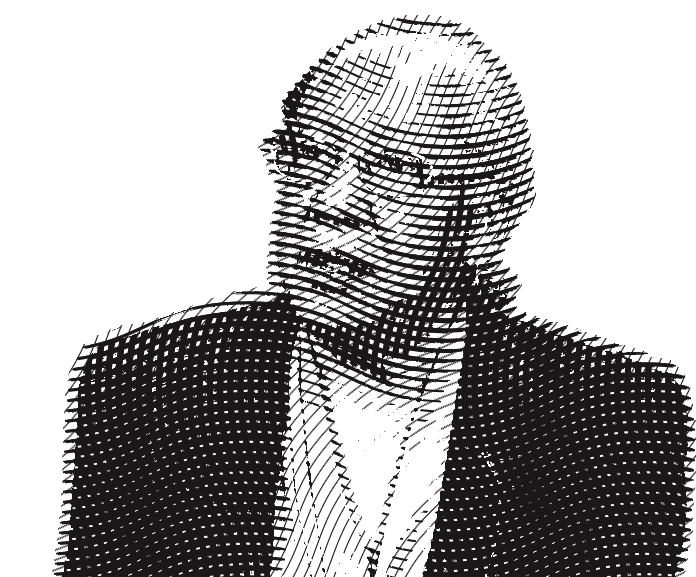 McConico started work as a cleaner at 13 years old and worked her way through college. Her industrious attitude and ambition led her through many difficult jobs and landed her at Boeing, where she began to work heavily with affirmative action. She dedicated her life to helping minorities see justice and reach their full potential.
Honorary Alumni Award
– Gary Hand
Hand attended Newman from 1969-1971, and has continued to stay loyal to Newman Universitythroughout the years. He was a pharmacist for 10 years at Gessler's Pharmacy before he began his own company, Preston Socora Pharmacy.