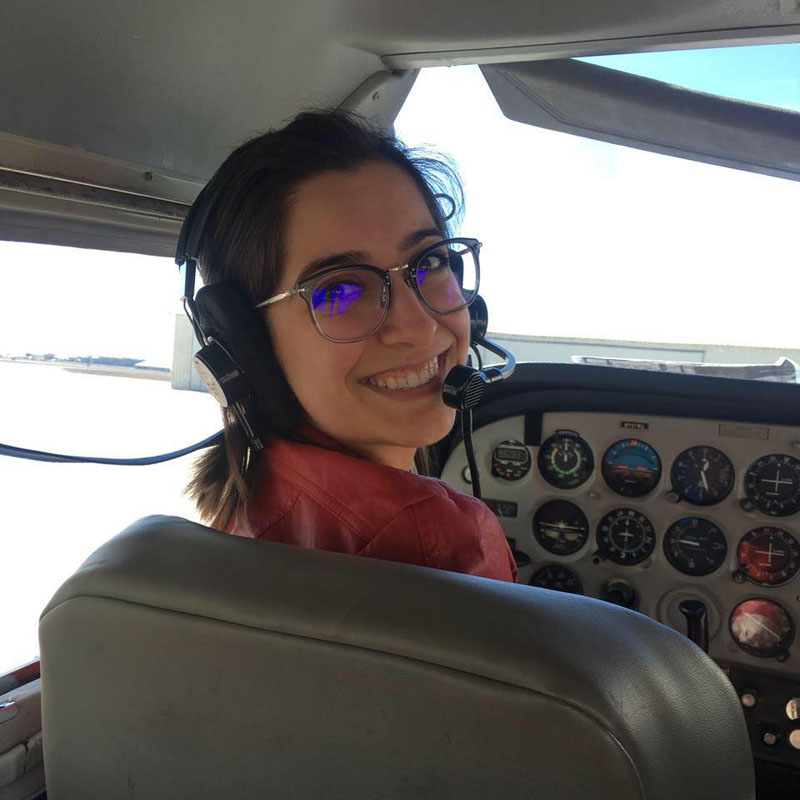 We sat down with 2015 graduate Rusty Carbaugh for a little Q&A.
Q: What year did you graduate and what was your major?
A: 2015 — Theatre major with a music minor.
Q: What's your No. 1 takeaway from your Newman experience?
A: I was surrounded by some of the best people. We helped each other grow into respectable adults. I still keep in touch — everybody is doing something and are on track for a great future.
Q: What are you up to now?
A: I'm playing manager at Starbucks while training to become a pilot. I was a flight attendant for three years. I'm training at the Augusta Flight Center. I also work there to help compensate the cost. The first step is private license then I'll move on to instrument and then commercial My long-term goal is to get my certified flight instructor license.
Q: Why should people support Newman?
A: Because Newman pumps out great people. The instructors really do teach people how to become the best version of themselves.
Q: What's your favorite Newman memory?
A: The trips. I was a Birmingham exchange student and I went on the Europe by Rail trip. But I have to say a close second is my time in Chorale and Troubadours. I'll also never forget the good times I had in the dorms with my friends. We were involved in a lot of shenanigans.