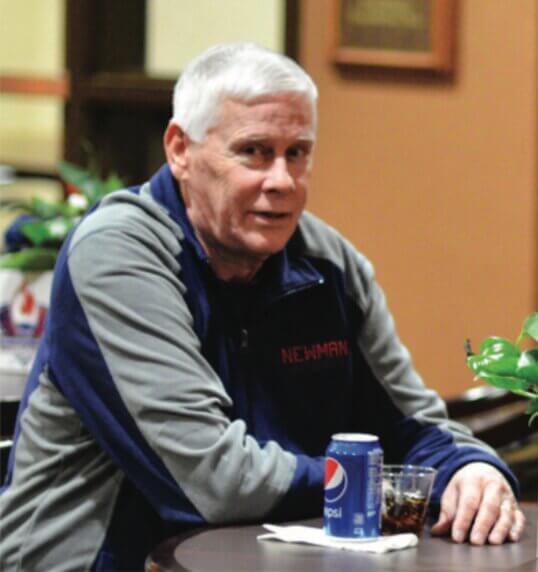 Tim Eckberg '76 played golf, studied elementary education and performed the duties of a sports information director while he was a student.
Q: What is your best Newman memory?
A: I enjoyed traveling with the basketball team and keeping stats. We had some fun road trips in golf, too.
Q: How are you involved with Newman's community today?
A: I'm on the Booster Club helping the athletic department with fundraisers and putting on events like the Gladiator Dash and golf tournament. I go to all the basketball games. I'm on the Hall of Fame committee and help decide who is inducted.
Q: Why do you think it is important to stay involved?
A: I just enjoy seeing the growth of the university since I was there 45 years ago — it's cool to see how it's changed so much.
Q: What are you doing now?
A: I retired in 2010. I do a lot of traveling. I go to Phoenix, Arizona, for spring training baseball. Every June, I go to Massachusetts to see family and also enjoy visiting my youngest in Chicago.