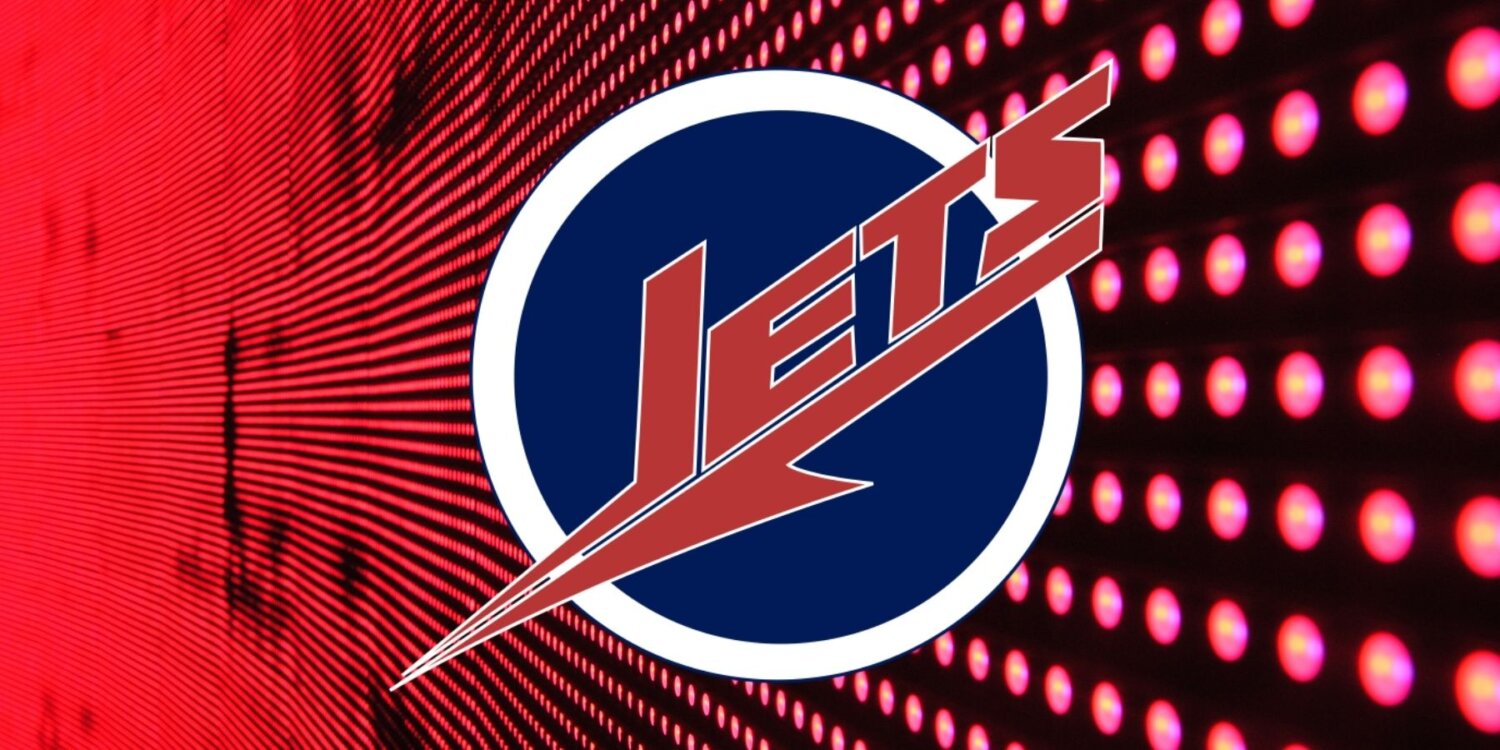 ---
The year 2020 was full of life lessons, two of which were learning to stay flexible and patient during a time of uncertainty.
College sports were canceled in the middle of the spring semester and remained on hold through the fall. For student-athletes, a mix of emotions — from waiting to restlessness to a desire to get back in the game — came into play while they were sidelined.
Through the waiting, there were still reasons to celebrate as many Newman Jets were recognized for accomplishments during the time when they were seeing competition.
The Division II Athletics Directors Association announced its 2019-20 Academic Achievement award recipients on Aug. 28, 2020, and 86 Jets made the list.
The MIAA announced its 2019-20 awards for newcomers and freshmen. The awards include Academic Excellence, Scholar-Athlete and Academic Honor Roll for all first-year and transfer student-athletes.
Six student-athletes from Newman earned the distinguished Academic Excellence award — Sam Loerke, baseball, David Javorsky, men's basketball, Jason Okoro, men's basketball, Matt Schrock, men's golf, Selina Vidhammer, women's soccer and Rebecca Hageman, volleyball.
Marie Stephens, women's soccer, earned the Scholar Athlete award. Forty-six Jets earned their place on the Academic Honor Roll.
---
Other accolades and awards are listed below:
Men's basketball
Marshawn Blackmon – earned Third Team All-MIAA
Anthony Harvey Jr. – MIAA Academic Honor Roll
Women's basketball
Haley Albers – MIAA Academic Honor Roll and MIAA Academic Excellence
Abbey George – MIAA Academic Honor Roll
Makayla Hayes – MIAA Academic Honor Roll
Michaela Mack – MIAA Academic Honor Roll
Faith Mason-Vestal – MIAA Academic Honor Roll
Rylee Meloy – MIAA Academic Honor Roll
Kaitlyn Potter – All-MIAA Honorable Mention
Braxtyn Stewart – MIAA Academic Honor Roll
Baseball
Mitchell Austin – MIAA Academic Honor Roll
Max Bajza – MIAA Academic Honor Roll
Ryan Boaz – MIAA Academic Honor Roll
Jon Coufal – MIAA Academic Honor Roll
Dalton Dinkel – MIAA Academic Honor Roll
Aaron Eshelman – MIAA Academic Honor Roll
Jared Hasik – MIAA Academic Honor Roll
Kyle Koch – MIAA Academic Honor Roll
Connor Langrell – MIAA Academic Honor Roll
Chris Opolka – MIAA Academic Honor Roll
Crae Pfannenstiel – MIAA Academic Honor Roll
Tyler Push – MIAA Academic Honor Roll
Derek Schumann – MIAA Academic Honor Roll
Aaron Stramel – MIAA Academic Honor Roll
Blake Thunberg – MIAA Academic Honor Roll
Hayden VanDePol – MIAA Academic Honor Roll
Michael Yackovich – MIAA Academic Honor Roll
Softball
Bailey Bugner – MIAA Academic Honor Roll
Lacey Colvin – MIAA Academic Honor Roll
Jamee Compton – MIAA Academic Honor Roll
Emma Eck – MIAA Academic Honor Roll
Leah Graham – MIAA Academic Honor Roll
Lauren Kuhrt – MIAA Academic Honor Roll
Sydney Kuhrt – MIAA Academic Honor Roll
Kameron Pope – MIAA Academic Honor Roll
Ashton Reynolds – MIAA Academic Honor Roll
Katherine Stanford – MIAA Academic Honor Roll
Anna Veltien – MIAA Academic Honor Roll
Paige Wallace – MIAA Academic Honor Roll
Cross country
Mariela Aldaba – MIAA Academic Honor Roll
Charles Devorce – MIAA Academic Honor Roll
Emilee Endsley – MIAA Academic Honor Roll
Klair Gibson – All-Academic and MIAA Academic Honor Roll
Spencer Jacobson – MIAA Academic Honor Roll
Aaron Lindsay – MIAA Academic Honor Roll
Lauren Nutting – MIAA Academic Honor Roll
Alejandro Ultreras – All-Academic and MIAA Academic Honor Roll
Men's Golf
Ethan Donahoo – MIAA Academic Honor Roll
Kaelan Hackenburg – MIAA Academic Honor Roll
Mikey Kelly – MIAA Academic Honor Roll
Justin Looper – MIAA Academic Honor Roll
Women's Golf
Kassidy Chance – MIAA Academic Honor Roll
Kate Robertson – MIAA Academic Honor Roll
Julia Korus – MIAA Academic Honor Roll
Kristin Lau – MIAA Academic Honor Roll
Women's Soccer
Jordan Ashworth – MIAA Academic Excellence, MIAA Scholar-Athlete, MIAA Academic Honor Roll and All-MIAA Third Team
Kyra Butler – MIAA Academic Honor Roll and All-MIAA Honorable Mention
Caitlin Davis – MIAA Academic Honor Roll
Elena Garcia – MIAA Academic Honor Roll
Sarra Gutknecht – MIAA Academic Excellence, MIAA Academic Honor Roll and All-MIAA Honorable Mention
Katie Hartman – MIAA Academic Honor Roll and All-MIAA Honorable Mention
Jackie Lari – MIAA Scholar-Athlete, MIAA Academic Honor Roll and All-MIAA Third Team
Kaitlyn Logan – MIAA Academic Honor Roll
Evelyn Nguyen – MIAA Academic Honor Roll
Vanessa Ortiz – MIAA Academic Honor Roll and All-MIAA Honorable Mention
Madison Shay – MIAA Academic Excellence and MIAA Academic Honor Roll
Makenna Schmal – MIAA Academic Honor Roll
Maria Stephens – All-MIAA Third Team
Kennedy Weaver – MIAA Scholar-Athlete, MIAA Academic Honor Roll and All-MIAA Third Team
Men's Soccer
Andreas Agrell – CoSIDA Academic All-District
Ed Jabbari – CoSIDA Academic All-District
Tennis
Both men's and women's tennis teams earned Intercollegiate Tennis Association (ITA) All-Academic Team
Men's tennis
Teodor Antelj – ITA Scholar-Athlete and MIAA Academic Honor Roll
Blake Crawford – ITA Scholar-Athlete
Arthur Esteves Justo – ITA Scholar-Athlete and MIAA Academic Honor Roll
Yanni Martin – ITA Scholar-Athlete
Marcel Miasato – ITA Scholar-Athlete and MIAA Academic Honor Roll
Jarrod Nowak – ITA Scholar-Athlete
Lauri Soome – MIAA Academic Honor Roll
Kenny Wright – ITA Scholar-Athlete
Women's tennis
Isabela Campos Bifano – MIAA Academic Honor Roll
Mirella D'Angelo Cavalcanti – ITA Scholar-Athlete and MIAA Academic Honor Roll
Mariana Gaviria – ITA Scholar-Athlete and MIAA Academic Honor Roll
Liza Gerasimova – ITA Scholar-Athlete and MIAA Academic Honor Roll
Vlada Litvinova – ITA Scholar-Athlete and MIAA Academic Honor Roll
Volleyball
Mackenzie Anderson – MIAA Academic Honor Roll
Trinity Conley – MIAA Academic Honor Roll
Jada Key – MIAA Academic Honor Roll
Kenlee Martin – MIAA Academic Honor Roll
Reagen Roth – MIAA Academic Honor Roll
Wrestling
Ivan Balavage – MIAA Dual Meet Individual Weight Class Champion, MIAA Scholar-Athlete and MIAA Honor Roll
Thor Balavage MIAA Honor Roll
Kameron Frame – earned MIAA Tech Falls standing and MIAA Honor Roll
Kendall Frame – MIAA Honor Roll
Jake Hattabaugh – MIAA Honor Roll
JD Johnson – Dual Meet Individual Weight Class Champion Runner-up, MIAA Scholar-Athlete and MIAA Honor Roll
Kevin Kissane – MIAA Athlete of the Week December 2019, MIAA Dual Meet Individual Weight Class Champion, MIAA Scholar-Athlete and MIAA Honor Roll
Tyler Lawley – MIAA Wrestler of the Week February 2020, and earned MIAA Most Dominant Wrestler standing
Jacob Stoneberger – MIAA Honor Roll
Garrett Whitson – MIAA Honor Roll