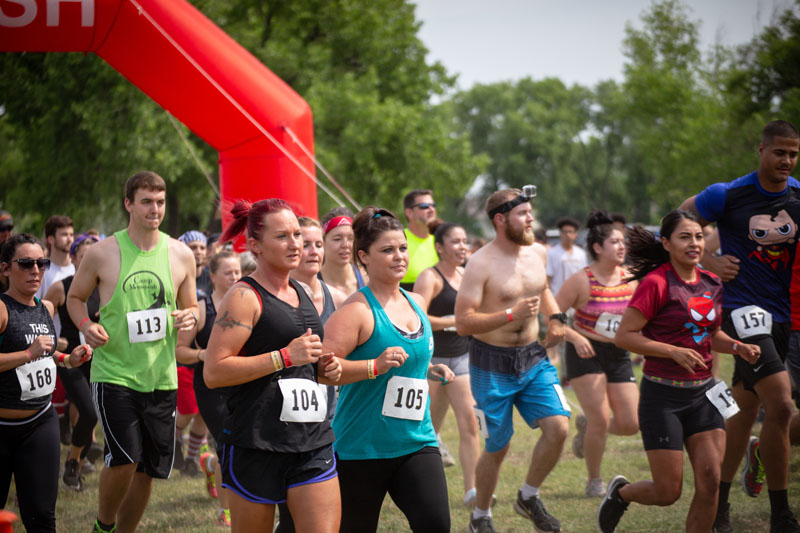 Gladiator Dash
The Wichita Gladiator Dash, which is organized by Newman University, has become one of the most anticipated and popular obstacle-course races in the city with nearly 900 participants registering for the big day.
The 2018 5k race raised more than $50,000 for the Child Advocacy Center and Newman University athletics. This year's June 10 event at Sedgwick County Park marked the seventh year that Newman Athletics has planned and executed the fundraiser.



A great day for golf
The 2018 Laurie Bell Memorial Jet Open took place on a beautiful, sunny day at the Crestview Country Club in Wichita Monday, Aug. 6.
Sponsors, donors and golfers were able to mix and mingle and bid on silent and live auction items during a kickoff party held the night before the big tournament. The big-ticket item this year was a golf cart, which went for almost $4,000. The party was a packed house and filled with both new and familiar faces.
The tournament welcomed 200 golfers and raised more than $80,000 for Newman University Athletics to help provide scholarships for athletes, facility upgrades, uniforms and other needs.