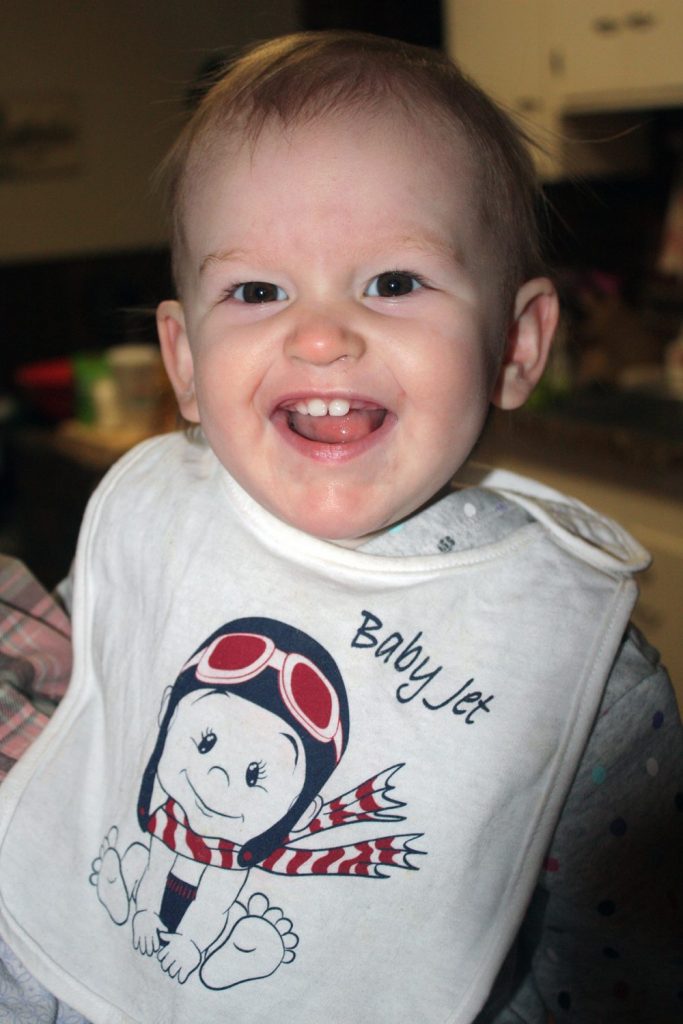 The Newman University Alumni Relations Office has revived the Baby Jet program after a long absence.
Director of Alumni Relations and Annual Fund Sarah Strole said she heard from several alums who wanted to bring the program back. Strole did some research, helped in the creation of a new logo, ordered Baby Jets bibs, and the program was up and running by early November.
Newman alumni who have a baby are asked to email the Alumni Office with information on the parents' name(s), class and contact information, as well as the baby's name, date of birth and a photo. The office will send a card, a bib and a coupon to the Newman Bookstore, where alums can begin building their new son or daughter's collection of Jets apparel – or other items of their choice.
Names and photos of the Baby Jets will be featured on the alumni Web site, http://newmanu.edu/alumni. Babies from 1 to 24 months old are currently eligible. To enter your newborn as a Baby Jet, email a picture with information to [email protected].