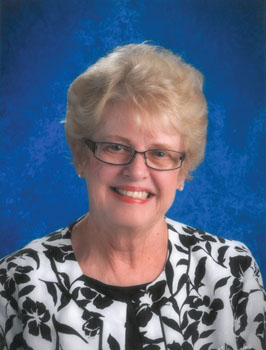 Instructor of Education Carolyn Muehring, M.E., is set to end a 51-year career in teaching at the end of the spring semester.
"The students are very exciting," Muehring said, reflecting on her favorite part about Newman. "It's very easy to work with them, and I enjoy that, and I enjoy watching them in their careers as student teachers, or interns."
Before joining Newman in 2006, Muehring taught every grade level from preschool to sixth grade across eight different states and one foreign country. In her time at Newman, she played a key role in an important activity for the School of Education.
"One of the things I worked hard on, and the department worked hard on, was the accreditation for the School of Education," she said. "We made it, too. And I really enjoyed that, even though it was very hard."
Meuhring added that her 51 years in education have also been enjoyable.
"It has been an experience that has given me many memories. It is a pleasure to say that Newman has been a great experience also."
Watch this brief video interview with Carolyn Muehring.