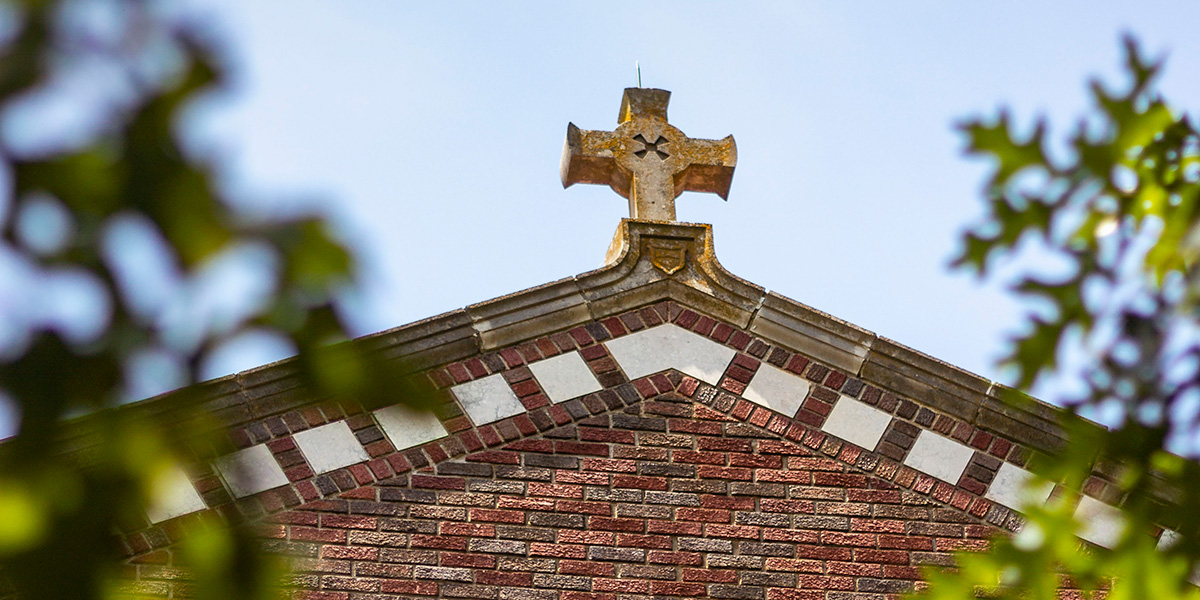 Sister Cecilia Ann '65 celebrated 60 years as a Dominican Sister of Peace in June 2022.
Michael Bopp '85 retired in 2021 from his career as an industrial hygienist with the U.S. Department of Labor.
Tad Druart '87 has been named vice president of marketing for Alcatraz AI, a company located in Redwood City, California.
Billy Roudybush '97 is assistant volleyball coach for USD 344 in Pleasanton, Kansas.
Alicia (Morris) Thompson '97 was recognized as an Executive of the Year by the Wichita Business Journal in November 2021.
Denise Moland '98 is the new vice president of patient care services for Samaritan North Lincoln Hospital in Lincoln City, Oregon.
Audrey (Jenkins) Herbst '99 was named principal of McPherson, Kansas High School in the summer of 2021.
Shannon (Rhinehart) Neill '03 was inducted into the Columbus Sports Hall of Fame in her hometown of Columbus, Kansas, in March 2022.
Carrie (Dalbom) Lange '04 is a new fourth-grade teacher for USD 356 at Kyle Trueblood Elementary in Conway Springs, Kansas.
Jason Prideaux '05 became the director of accounting at Oral Roberts University in Oklahoma at the beginning of 2022.
Leigh Bird '06 is now teaching science at Sublette Middle School in Sublette, Kansas.
Kari (Jury) Burkhart '07 is the new principal of Hill City Grade School in Hill City, Kansas.
Lanae Carnes '07 is now teaching fifth grade at Lincoln Central Elementary USD 447 in Cherryvale, Kansas.
Kara Schwindt '07 '12 became superintendent for USD 369 in Burrton, Kansas on July 1, 2022.
Manuel Carrillo '08 became the director of care coordination and basic needs for TimelyMD in May 2022.
Amanda Stanley '08 was named the city attorney for Topeka, Kansas, in August 2021.
Kris Daniels '09 was recognized as Quality Teacher of the Month in January 2022 by USD 446 for her work as third-grade teacher at Jefferson School in Independence, Kansas.
Father J.D. Betzen '10 has transferred to St. Patrick Catholic Church in Chanute, Kansas, and will also serve as pastor at St. Joseph Catholic Church in Humboldt, Kansas.
Heather (Maxfield) Crump '10 started working at United Way of the Plains in January 2022 as its community impact manager for education.
Juanumberto Picos "JP" Soto '10 has been hired as the new infield coach and recruiting coordinator for the NCAA Division III baseball program at Hood College in Maryland.
Margaret (Di Silvestro) Lyons '11 was recognized in the Wichita Business Journal's Young Professional series in July 2022.
Mandy (Baalman) Zogleman '12 started a new health care provider role at Health Ministries Clinic in Newton, Kansas.
Tyler Hancock '13 became a hitting coach at the University of Kansas in Lawrence, Kansas, starting fall 2022.
Erin Schmidt '13 is now an associate veterinarian at Chisholm Trail Animal Hospital.
Mike Stein '13 is the new president of Arrowhead West, Inc. in Dodge City, Kansas.
Benjamin Raehpour '15, '17 joined the Newman University School of Business as a data analytics adjunct professor in the fall of 2022.
Landon Alexander '17 was promoted to automated teller support manager at Credit Union of America in March 2022.
Judy Bell '17 joined the accounting department of Bethel College in North Newton, Kansas, in 2022.
Constance "Connie" Mansaw '17 is the new senior development director for Newman University.
Luke Smith '17 completed medical school at Des Moines University College of Osteopathic Medicine and entered residency at the University of Kansas School of Medicine — Wichita Family Medicine Residency Program at Wesley Medical Center in Wichita, Kansas, in July 2022.
Diana Stanley '17 was recognized in the Wichita Business Journal's Young Professional series in July 2022.
Joe Campmier '18 will teach eighth-grade career and technical education classes and sixth-grade communication classes at Parsons (Kansas) Middle School.