Marriages
'08 Lisa Nash and Aaron Schwaiger, on Nov. 7, 2015.
'09, '11 Rachael Sulanke and Tanner Greif, on Jan. 13, 2015.
'10 Mark Greene and Rosalie Schroeder, on Oct. 8, 2016.
'15 Hanna Hein and Jacob Reeder, on June 6, 2016.
'16 Dayanna Huerta and Joel Chavez, on June 11, 2016.
'16 Mallory Vickery and Darrin Capps, on Aug. 12, 2016.
Baby Jets
Born to '04 Jennifer (Schmeidler) and '02 Daniel Carsey, a daughter, Blair Marie, on June 27, 2016.
Born to'07 Abby (Niles) and Mark Walker, a son, Logan, in the summer of 2016.
Born to '09, '11 Rachael (Sulanke) and Tanner Greif, a son, Max, on Aug. 12, 2016.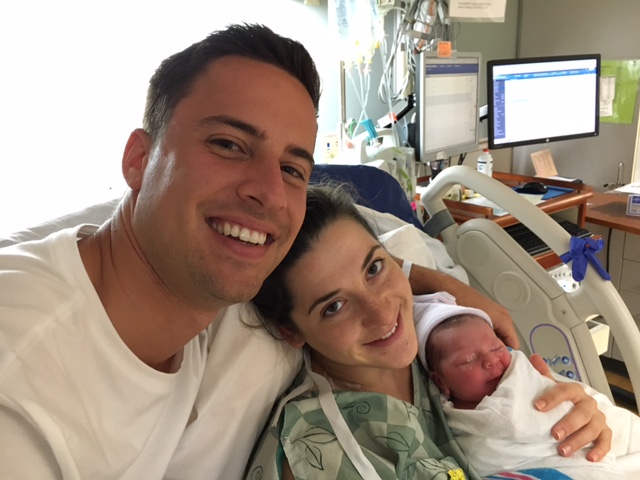 Born to Sophia and '10 Isaac Johnston, a son, Jude Francis, on Aug. 21, 2016. Jude is also a grandson of '82 Veronica and '82 J.V. Johnston, vice president for University Advancement.
Born to '11 Allison (Fox) and Blake Scott, a son, Henry James, on Nov. 11, 2016.
Born to '15 Kelsey (Jones) and Scott Unruh, a son, Dean Edward, on Sept. 15, 2016.
Class Notes
'74 Dr. Mark Troilo D.D.S. was named "Top Leader in Dental Consulting" by Dentistry Today.
'77 Donald Bittner M.D. was promoted to Deputy Force Reserve Surgeon of Navy Medicine West by the U.S. Navy in December 2016.
'81 Bridget (Richey) Hucke moved to Morgan, Utah, and works for Performance Automotive in the accounting department.
'81 Suzanne (Hicks) Zavala is a Licensed Marriage and Family Therapist at Kaiser Permanente in Santa Rosa, Calif.
'85, '93, '04 Julie Bergkamp is a Nurse Practitioner at Cancer Center of Kansas in Wichita.
'92 Michael Skaggs, is celebrating 25 years as an educator in the Diocese of Wichita.
'93 Randy Skiles is now the high school Math and Robotics Teacher and the middle school Head Football and Basketball Coach at USD 408, Marion-Florence School District.
'94 Mary Miller is now the 6th Grade Social Studies Teacher and the high school Business Teacher at USD 398, Peabody-Burns School District.
'95 Blake Russell has joined quality and environmental management system consulting firm simpleQuE as Senior Director.
'97 Troy Campbell Jr. has joined Alcon Surgical Manufacturing as the Cost Accounting Manager in Houston, Texas.
'97 Stephanie Hays has joined Hutchinson Community College as the Learning Success Coordinator.
'98 Andrea (Scheideman) Kaplan is Principal of Clarendon Avenue Elementary in Mukwonago, Wis.
'03 Joshua Chilson, J.D. has accepted a position at Johnson, Pope, Bokor, Ruppel & Burns, LLP in Clearwater, Fla.
'03, '08 Kimberly Lies is a 3rd Grade Teacher at Andale Elementary School, Andale, Kan.
'03 David Miller has retired after working 11 years in education administration in two different states and 24 years in education.
'03 David Richard is Vice President and Senior Portfolio Manager at Simmons Bank in Springfield, Mo.
'05 Rebecca (Rising) Chavez is a Client Support Specialist at Legasus Group, LC in Wichita.
'05 Tyson Denton is Senior Vice President at First Neodesha Bank in Neodesha, Kan.
'05 Michael Scheve, D.O. opened St. Gianna Family Medicine in Wichita.
'06 Ranjan KC is a Senior Data Scientist for the U.S. Securities and Exchange Commission.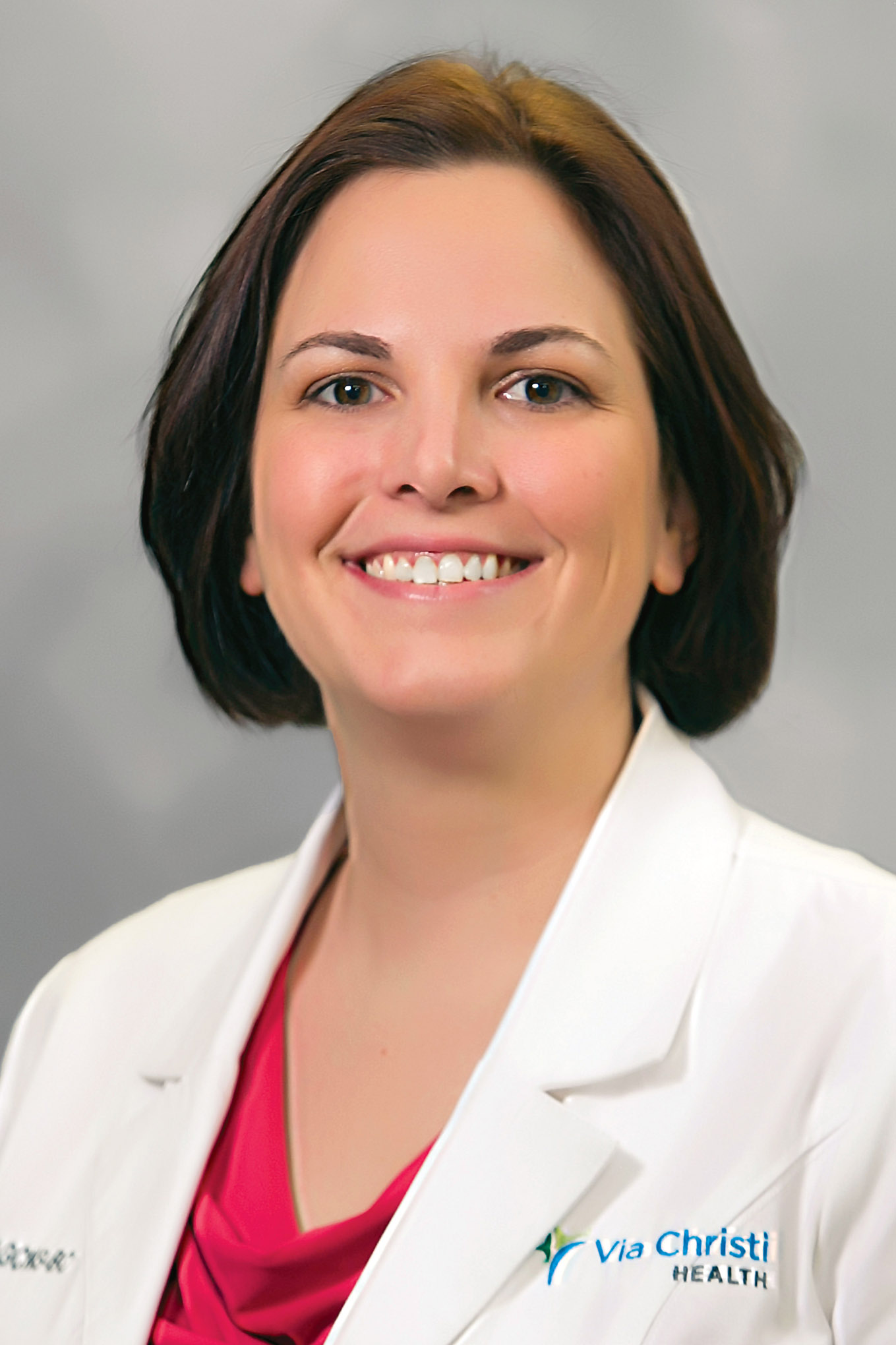 '06 Maggie (Hays) Ward was a recipient of three 2016 Wichita Business Journal award programs: 40 under 40, Enterprise Awards and Emerging Leaders. She is now Coordinator of the Cancer Outreach & Risk Assessment Program for Via Christi Hospitals in Wichita.
'07 Kyle Hodges, was an honoree at the Logan County Healthcare Foundation Fall Gala, Oakley, Kan., in October 2016.
'08 Cynthia (Bloomer) Chrisman is celebrating 20 years as an educator in the Diocese of Wichita.
'08 Katie (Valliere) Streit defended her dissertation at the University of Houston and completed her Ph.D.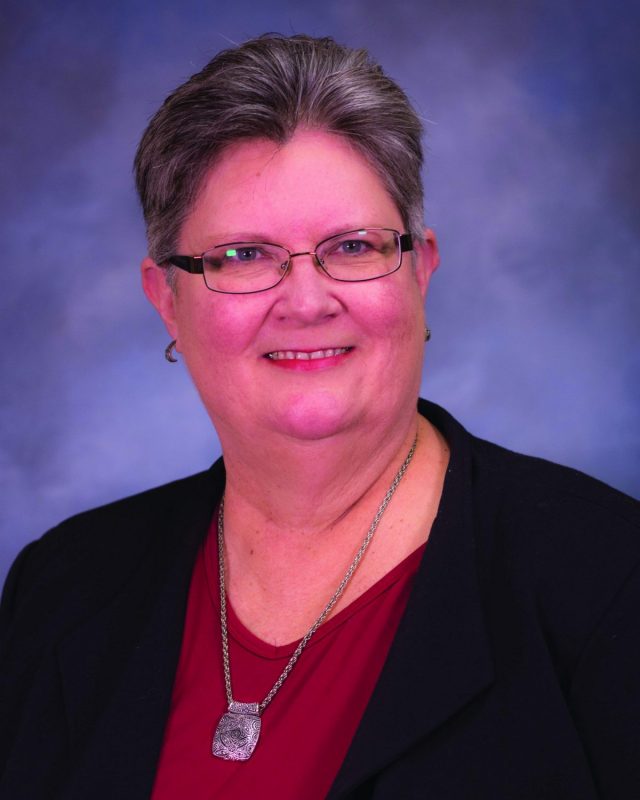 '09 Cindy Miles is Executive Director at the Nonprofit Chamber of Service in Wichita.
'09 Kinlee (Roth) Scheer has joined Lakin Grade School and Lakin Middle School as Student Service Coordinator.
'10 Janell (Weigel) Cape has established the Cape Scholarship Fund at Newman in memory of her late husband Joshua Cape.
'11 Margaret 'Maggie' Di Silvestro, J.D. is at Stinson, Lasswell & Wilson, L.C. Attorneys at Law in Wichita.
'12 Mark Bengtson was promoted to Career Development Specialist with the College of Engineering at Wichita State University.
'12 Carolyn Gangel is Document Specialist at BTCO INC. in Wichita.
'12 Emily (Gerber) Knee DDS joined Prairie Star Health Center, Hutchinson, Kan.
'12 Jordan (Lesperance) Pittman, DMD joined Briscoe and Dosch Cosmetic & Family Dentistry in Hutchinson, Kan., after receiving her Doctor of Dental Medicine from the College of Dental Medicine-Illinois at Midwestern University, Downers Grove, Ill., in May 2016.
'13 Valorie Pfannenstiel is an online English instructor with Dr. Lan Academy teaching Chinese students in China. She is also a full-time instructor at Trinity Academy in Wichita.
'14 Amber (Reed) Bartomeo is an Account Manager with The IMA Financial Group, Inc.
'14 Samantha (Chacon) Hernandez is a 3rd Grade Teacher at USD 412, Hoxie Community School.
'14 Daniel Martin is in law school at Washburn University, Topeka, Kan.
'15 Holly (Bruggeman) Burrows is a Victim Advocate for the Army Community Service in Fort Carson, Co.
'15 Rusty Carbaugh is a Flight Attendant for United Airlines.
'15 Katherine Medow is a Developmental Disabilities Services Coordinator for The State of Nebraska in Lincoln.
'15 Kelsey (Jones) Unruh is a Science Teacher and an Assistant Softball Coach at Bishop Carroll Catholic High School in Wichita.
'15 Cori (Warkentin) Vigil is a Kindergarten Teacher at Ross Elementary School, Dodge City, Kan.
'16 Rebecca Bergkamp is in law school at Washburn University, Topeka, Kan.
'16 Dayanna (Huerta) Chavez is a Match Support Specialist for Kansas Big Brothers and Big Sisters.
'16 Brandon Gollhofer is in medical school at the University of Texas, Galveston.
'16 Andrew Gregg is in law school at the University of Texas, Austin.
'16 Joseph Macupa, MSW and his family moved to Daegu, Korea, in July where his wife is an Army chaplain at Camp Walker.
'16 Emily Simon is teaching English in Daegu, Korea.
'16 Wesley Williams is in law school at the University of Kansas.
'16 Tyler Winslow is in law school at Washburn University, Topeka, Kan.
Obituaries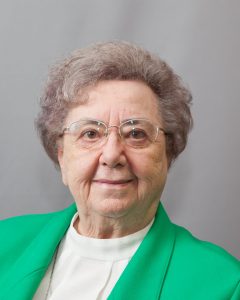 '43 Loretta Gegen, ASC, on Feb. 20, 2017, at age 91. A graduate of St. John's Academy, Sister Loretta served as academic dean, taught in the Education Department, was key in starting the Pastoral Ministry program in Oklahoma City, Okla., and served three terms on the Newman Board of Trustees (then named the Board of Directors). She wrote or translated from Italian 12 books related to the ASC congregation, and numerous guides, articles and handbooks. She was a professed Adorer of the Blood of Christ for 72 years. Read more about Loretta Gegan, ASC at: http://news.newmanu.edu/loretta-gegen/
'48, '07 Nancy Ballard Johnson Converse, on July 13, 2016.
'50 Angelita Alfaro, ASC, on Oct. 26, 2016.
'50 Elizabeth Schmidt, ASC, on Nov. 22, 2016.
'58 Marlene Hein, on Nov. 4, 2016.
Thomas Melcher, brother of '61 Carolyn (Melcher) Klein, on July 4, 2016.
'61 Madonna Wire, on Nov. 27, 2016.
William Babich, brother of '63 Joan (Babich) Barrier, on Sept. 27, 2016.
Margaret An Werner, sister of '63 Renee Kirmer, ASC, on Sept. 29, 2016.
Josephine Catherine Ast Jansen, mother of '66 Valeda Jansen, on Nov. 4, 2016.
Rueben Lohkamp, son of '66 Cynthia (Smith) Lohkamp, on Dec. 17, 2016.
Barbara Thimmesch, wife of '67 Carl Thimmesch, on March 11, 2016.
'67 Jane French, on Nov. 28, 2016.
'70 Thomas Honton, on Dec. 21, 2016.
'73 Joyce Ware, on Aug. 23, 2016.
Mary Lauer, mother of '76 Maribeth (Lauer) Lester, on Nov. 8, 2016.
Paul Shinogle, father of '76 Linda Shinogle, on Oct. 29, 2016.
Salome "Sue" Stolz, mother of '77 Mark Stolz, '80 Thomas Stolz and mother-in-law of '80 Diane (Ven John) Stolz, on July 18, 2016.
John Thimmesch, brother of '77 Timothy Thimmesch, on Sept. 25, 2016.
Damien Annuschat, son of '79 James and '63 Mary (Bergkamp) Annuschat, on Aug. 31, 2016.
'79 James Annuschat, husband of '63 Mary (Bergkamp) Annuschat, on Nov. 6, 2016.
Sherry King, grandmother of '80 Tom Balbierz, on Nov. 18, 2016.
'80 Bernard Roths, on Dec. 24, 2016.
Betty Montgomery, mother of '82 Ronald Montgomery, on Nov. 3, 2016.
Edith Bette, mother of '84 Heidi Bette, on Oct. 7, 2016.
Mary Lohmeier, mother of '83 Kay (Lohmeier) Arnold, on July 20, 2016.
Garry Boston, father of '84 Michael Boston and '97 Belinda (Gotthardt) Boston, on Sept. 9, 2016.
Mary Kriwiel, mother of '86, '90, '15 Sarah (Kriwiel) Cundiff, on July 23, 2016.
Leo Sander, father of '87 Clare (Sander) Vanderpool, on Dec. 10, 2016.
David Entriken, father of '88 Corey Entriken, on Dec. 21, 2016.
'92 Linda Sue Olson, on July 7, 2016. Linda was a nurse at St. Joseph Hospital, Wichita, Kan., and Liberty Hospital, Liberty, Mo.
'94 Steven DeWerff, on Oct. 11, 2016.
John Steadman Jr., father-in-law of '95 Shelly (Klaus) Steadman, on Sept. 25, 2016.
'96 Agnes Mlenga, on Sept. 05, 2016.
'96 Patrick Roths, on Sept. 29, 2016.
Joshua Cape, husband of '10 Janell (Weigel) Cape, on Nov. 16, 2016.
'12, '14, '16 Donald Ruebke, on Aug. 15, 2016.
'13 Amadou Doumbia, on Nov. 24, 2016.
Jeremy Howell, brother of '14 Joanna Pryor, on Aug. 11, 2016. Pryor is the Associate Athletic Director/Compliance Coordinator for Newman University.
Friends of the University
Baby Jets
Born to Tia and R.J. Allen, a son, Kendall Johah, on Aug. 22, 2015. R.J. is associate men's basketball coach at Newman.
Born to Meredith and Jim Dwyer, a daughter, Cassidy, on Aug. 3, 2015. Meredith is an administrative assistant in the Newman School of Business.
Born to Danielle and Corey Reynolds, a son, Lincoln, on Dec. 28, 2016. Danielle is a Financial Aide Counselor at Newman University.
Born to Diana and Nathan Griblin, a son, Emerson Jean, on Dec. 31, 2016. Diana is a Controller in the Finance and Administration Department at Newman University.
Obituaries
John J. Murray, in September 2016. Murray was an adjunct professor at Newman University.
Dr. Judith (Coombs) Schreiber, on Sept. 21, 2016. Schreiber was a professor of chemistry at Newman in the 1970s. She recently attended a reunion on campus with former students.
Mary Anne O'Neill McElroy, mother of Robert 'Joe' McElroy, on Oct. 8, 2016. McElroy is Associate Professor of Business Law and Finance at Newman University.
William Simon, on Dec. 17, 2016. Simon was the Co-Founder, President and CEO of Freddy's Frozen Custard & Steakburgers and a Newman University benefactor.
Gary Vetter, husband of Newman Director of Nursing Teresa Vetter, on July 27, 2016.