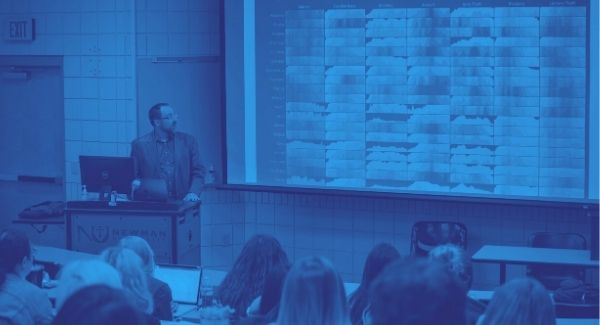 ---
by Scarlett Cannata
Newman University is now offering a graduate certificate in data analytics. The program offers a unique opportunity for professionals to acquire high-demand knowledge and skills within the span of a single calendar year.
The School of Business saw a great need for a valuable short-term program to help professionals advance in their careers. Data analytics is known to be a lucrative skill in today's job market.
"We live in a huge data-driven world that is pervasive throughout the business industry," said Assistant Dean of the School of Business Teresa Wilkerson.
"This has created a strong demand among companies to strengthen the skill set of their employees to have specific data analysis skills combined with the ability to clearly and accurately communicate this information to key stakeholders and decision-makers in the company," she said.
The certificate is designed for individuals who have already completed a bachelor's degree and want to become a part of the growing community of data professionals.
Application to the program is easy and the four necessary courses were built for working professionals, spanning only eight weeks each.
Those enrolled will take 12 total credit hours of Data Analysis & Visualization, Database Systems and SQL, Descriptive & Predictive Analytics and a Data Analytics Seminar to complete the certification.
Due to the high demand for data-focused knowledge and skills, data analytics Professor David Cochran sees massive potential for students who choose to enter the program.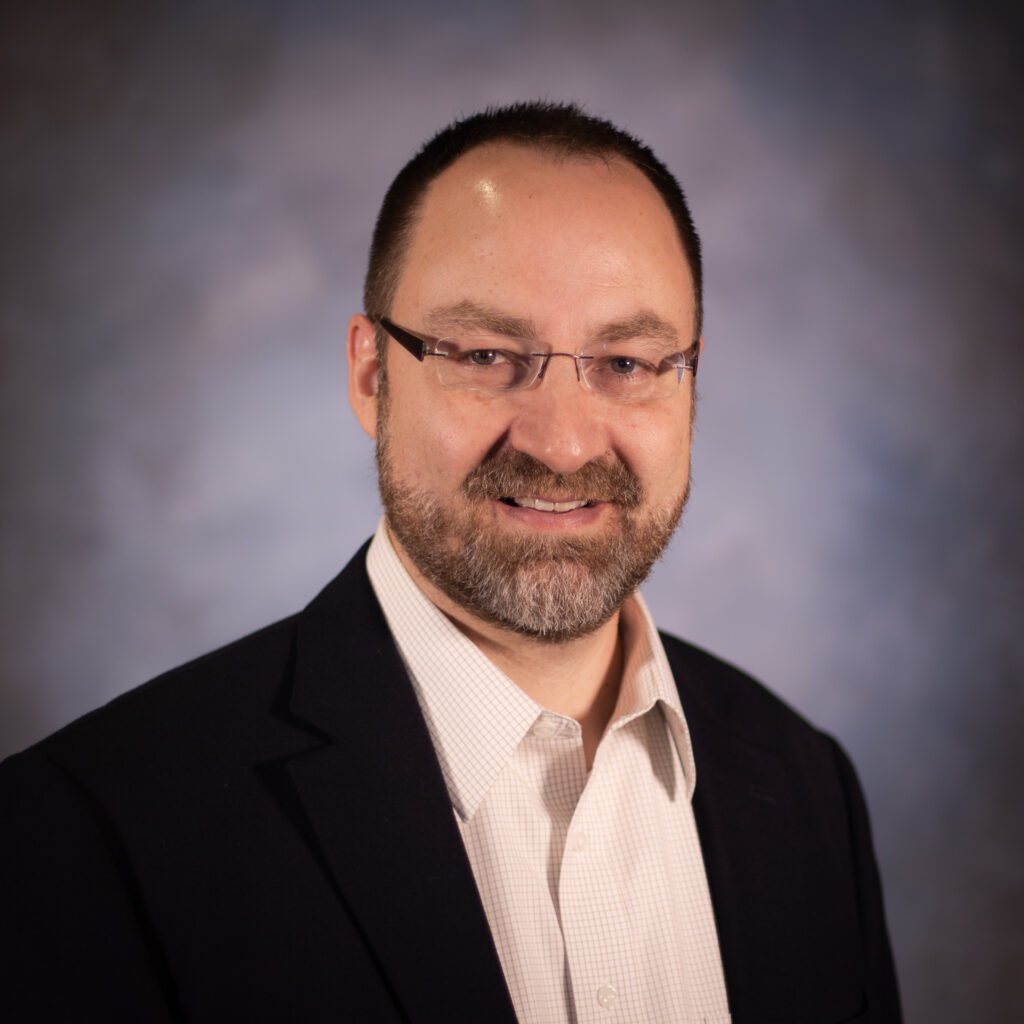 "Those who earn this certificate will have gained hands-on experience using industry-leading software to tease valuable insights out of data," he said. "And they'll be able to communicate those insights powerfully. Such persons are rare and valuable. Encouragingly, our marketplace values their work accordingly."
The knowledge and skills acquired will be immediately applicable across many fields, from banking to health care administration to sports analytics. It will be relevant across all business units, from administration to marketing, finance, human resources and supply chain management.
Wilkerson said the data analytics certification will help propel students and professionals toward success in their chosen field.
"Students will be better positioned to interview and begin their careers if they have data-driven analysis skills and abilities from the get-go as well as set them apart from other candidates who lack these essential skills," she said.
She also spoke to the high demand for professionals with data analytics abilities.
"The skills gleaned in this certificate program will teach essential data analysis and communication skills thereby allowing the employee to advance in the workplace and the employer to be better positioned for future and competitive growth. It's a win-win for both employer and employee."
Cochran is looking forward to teaching students who want to advance their careers through the completion of this certificate.
"Honestly, there's nothing more exciting for me than working with highly motivated professionals," he said. "When I can help equip these professionals to step into such a promising, future-proof occupational role, it's simply a joy. And it's icing on the cake when I hear back about the doors and opportunities that have been opened."
Those who have already completed an MBA or other graduate degree may add this certificate to further enhance their educational background. After completion of the certificate, students can easily complete the data analytics Master of Business Administration with only eight more classes.
The first data analytics certificate cohort began in October 2020. Those who are interested in the program can [email protected] for more information.
---