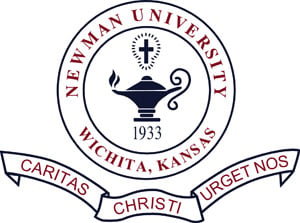 Creating the Campus Master Plan was a collaborative, interactive effort that spanned more than a year and included every constituent group of the Newman community.
The process began with online surveys of Board of Trustees members, faculty/staff and students to determine what each group considered the major goals of campus improvement and development. A May 2009 community meeting followed, where Hastings & Chivetta representatives reviewed the goals cited, and outlined how the Newman community could help reach the goals and produce solutions to problems. Community members then volunteered to be on one of 10 working groups focused on a specific area of campus planning, such as athletics/recreation, technology, and others.
In August the Master Plan Steering Committee and Hastings & Chivetta staged two workshops. One was an open discussion where community members could ask questions, present ideas and speak candidly on issues. The other involved meetings within each working group to further identify needs and possible solutions to problems. All suggestions were then reviewed and considered by the Steering Committee for inclusion in the Master Plan.
Tags:
August
,
Board of Trustees
,
Campus Master Plan
,
Hastings & Chivetta Architects
,
Steering Committee