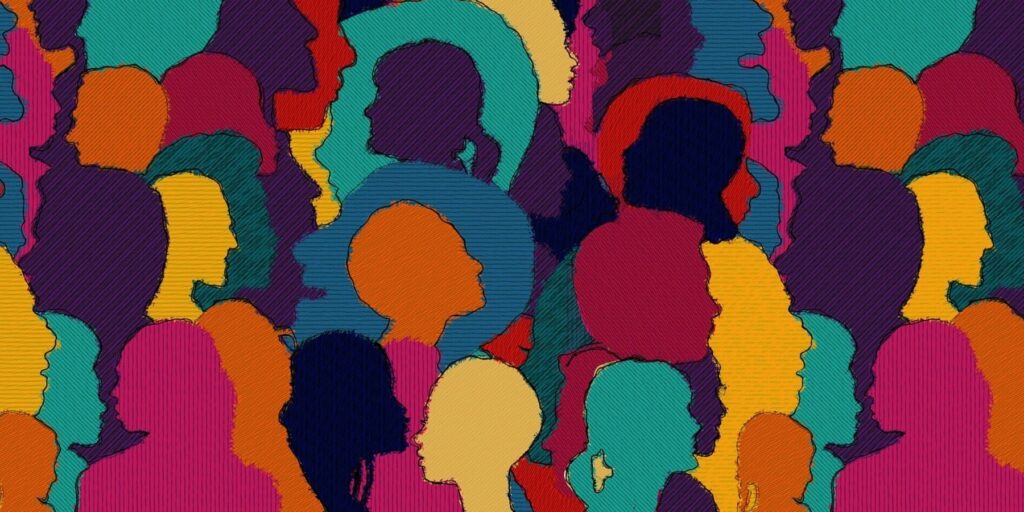 ---
by Dana Beitey
Newman University's commitment to diversity and inclusion is built into the university code, challenging community members to respect the dignity of others and valuing diverse perspectives and insights of all individuals. Together with its founders and sponsoring order, the Adorers of the Blood of Christ, Newman University provides opportunities to continue promoting inclusion and equity within its community.
Diversity and inclusion are at the top of the Newman University strategic plan, which states its intention "to create a culture of diversity and inclusion in which all feel welcomed and valued."
Faculty members create diverse lesson plans, enhancing the culture of Catholic faith — one of love and acceptance, mirroring that which God gives. Staff members offer support and guidance to all students, creating an inclusive and impartial environment.
An extension of this is the introduction of the commitment to diversity and inclusion through the freshman seminar course, Traditions and Transitions. Multicultural Engagement and Campus Life Director Joseph Shepard spoke to first-time students at the beginning of their fall semester.
The idea was born from listening sessions that were held by the Department of Student Life during the summer. Students took positively to the opportunity to have conversations surrounding diversity, equity and inclusion, which inspired Shepard to find a way to connect with students at Newman.
"The role of institutions of higher learning is to do all that we can, when we can, to prepare them for the world that awaits," said Shepard. "Our job is to prepare our students to transform society. The diversity in our society is always evolving and we must equip our students with the tools and knowledge to effectively live, work, play and pray in a diverse society."
Shepard, along with the Student Affairs team, works diligently to enhance a diverse and inclusive environment through a multitude of events and activities.
The Newman community celebrates and honors diversity and equity while providing educational opportunities. Events such as the Dr. Martin Luther King Jr. Unity March, a month-long celebration for Black history, Asian American awareness and Hispanic heritage have provided ample opportunity to inform the community and commemorate important diverse topics.
Student organizations are also an important part of the diverse culture at Newman. Students can choose to join organizations such as Black Student Union, Multicultural Leadership Organization, Asian Student Association, Kaleidoscope Organization, College Republicans, Campus Ministry and Hispanic American Leadership Organization.
Newman continues to partner with a multitude of local organizations to create programming and events that fulfills the needs of students and promotes learning and understanding throughout the Newman community.
Shepard said, "As we seek to carry out the mission of our institution and live out the values of our Newman University Code, we strive to see the face of God in every person."