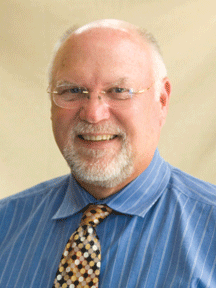 Vice President for Finance and Administration Mark Dresselhaus, MBA will retire from Newman University in May after 21 years of service to the university.
During his tenure, Dresselhaus has seen the student population grow from 1,618 to more than 3,000. As top financial officer, he has played a significant role in guiding the university toward financial stability. As head of maintenance and facility operations, he has been integral to the construction and oversight of Eck Hall, the De Mattias Fine Arts Center/O'Shaughnessy Hall complex, Beata Hall, Mabee Dining Center, Dugan Library and Campus Center, Founder's Plaza, Fugate Hall and New Hall, as well as campus beautification and technology development.
Dresselhaus was recently named a 2013 "CFO of the Year" by the Wichita Business Journal.
.
.