Elmquist is named sports information director at NU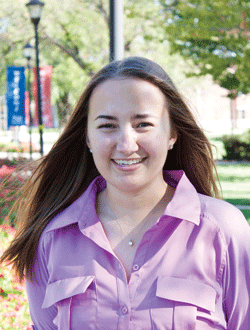 Jesika Elmquist assumed the duties of Newman University sports information director in early August 2012.
Prior to her appointment at Newman, she worked two years in the Guest Services Department at INTRUST Bank Arena in Wichita and at the Derby (Kan.) Recreation Commission. Elmquist also volunteered the past two summers for the Derby Twins baseball team.
Elmquist graduated from Wichita State University in 2011 with a bachelor's degree in sport management. She was the 2010 Undergraduate Sport Management Student of the Year at WSU.
.
.