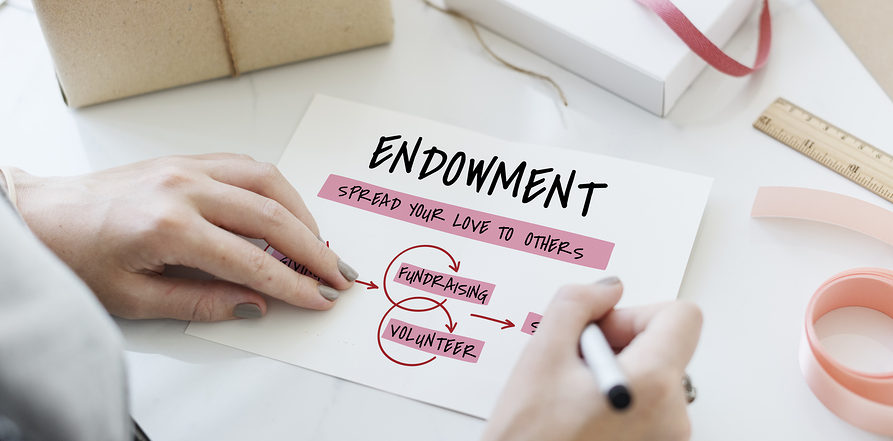 Endowment Grantor Philanthropy Generosity Giving
WHAT IS THE NEWMAN UNIVERSITY ENDOWMENT?
An endowment is a group of funds overseen by the Newman board used to support the programs, facilities and most importantly, student scholarships at Newman University. The endowment is essentially one giant umbrella that holds under it individual funds. People can set up an endowed scholarship, an endowed chair for a faculty member, they can endow a coach, athletic scholarships, whatever they choose to fund as a supporter of the university. They can also choose to fund an unrestricted endowment, which is a huge need for the university. Unrestricted funds allow the university to make unplanned improvements or help even more students in need of financial assistance who would not otherwise meet a restricted fund's criteria.
WHAT IS THE MINIMUM AMOUNT NEEDED FOR AN ENDOWMENT?
An endowed scholarship fund has a minimum amount of $25,000, but those creating the endowments can choose to contribute above that amount. Once it is fully funded with the minimum of $25,000, the university can then draw from the earnings of the funds after one full year of investment.
HOW BIG IS THE NEWMAN UNIVERSITY ENDOWMENT?
Currently, there is just under $22 million. The next question is, "How big should it be." The standard is becoming that it should be two times the college's operating budget. The goal for Newman is to grow our endowment to the $48 to $50 million range.
HOW DO SUPPORTERS FUND THE ENDOWMENT?
Supporters can fund an account at any amount, but to get to an endowed scholarship, they can fund all at once or over the course of time — for instance, $5,000 per year for five years. Another great way to fund an endowment is through planned giving by dedicating a percentage of an estate. Whatever that number is, it could grow substantially and make a major impact and difference in students' lives. Someone's last gift could be their most impactful gift.
HOW DOES NEWMAN SAY THANK YOU?
Each spring, Newman invites its endowed scholarship supporters to
a celebratory luncheon. During the luncheon, supporters are able to meet with some of the students who are benefiting from their gifts, and as such, are able to hear the students' stories and how the scholarships are impacting their lives.
"UNRESTRICTED ENDOWMENTS ARE AVAILABLE FOR THE UNIVERSITY TO USE WHERE THEY ARE NEEDED MOST. THAT'S A VERY IMPORTANT COMPONENT, BECAUSE THE UNIVERSITY'S NEEDS CHANGE FROM TIME TO TIME."

-J.V. Johnston, Vice President for University Advancement
---
If you would like to support Newman University through and endowment, please contact Beth Fatkin at [email protected]
Tags:
Advancement
,
Endowment
,
Giving