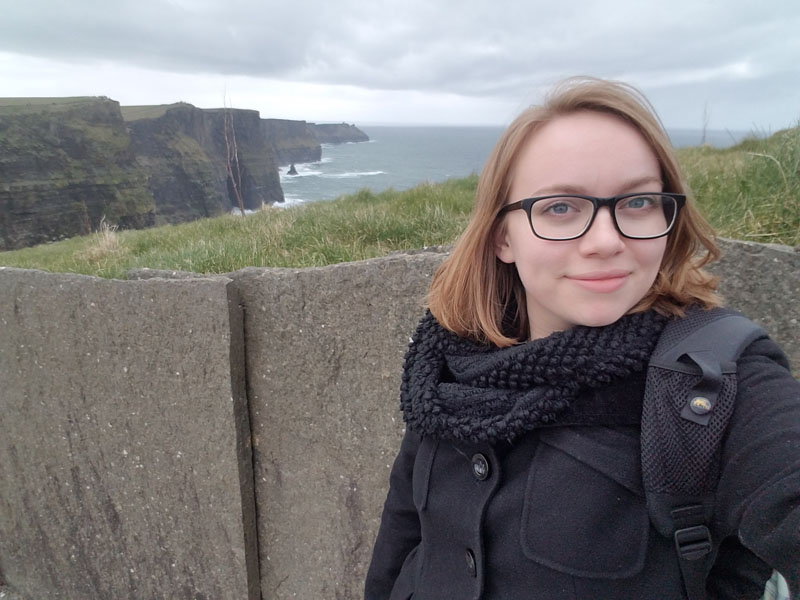 Student Linnea Ristow spends a semester in England at Newman University.
With similarities in namesake, mission and academic rigor, Newman University in Wichita has worked closely with Newman University in Birmingham, England, to create a study abroad opportunity for students.
Senior Linnea Ristow studied at Newman University in Birmingham during the 2018 spring semester and highly recommends the experience to others.
"The program is well-designed and the partnership between the two schools makes it relatively easy to plan out your experience," said Ristow.
Though the grading scale and course structure took some getting used to, making friends and enjoying the culture took no time for Ristow.
Birmingham itself is full of great restaurants, museums, bars and clubs, canals, parks and more, she said. The lively city center is a short bus ride from campus.
She found studying in an English-speaking country helped her to more easily interact with people and navigate the city.
Ristow took advantage of the centrally located city and visited multiple areas of England but a spring break trip to Ireland and Scotland with her flatmates was a major highlight. 
Her favorite part of her experience abroad, however, was volunteering at the university soup kitchen each week, serving others and meeting new people.
When studying abroad, Ristow said, "I would say that perhaps the most important thing students can bring with them is a flexible and positive attitude. … Learning to adapt to changes in plans and to differences in customs and culture is a key part of a study abroad experience." She added that having the experience helps when trying to market oneself for a job.
"Studying abroad allows you to see the world, experience new places and people, learn about new cultures, and challenge yourself."