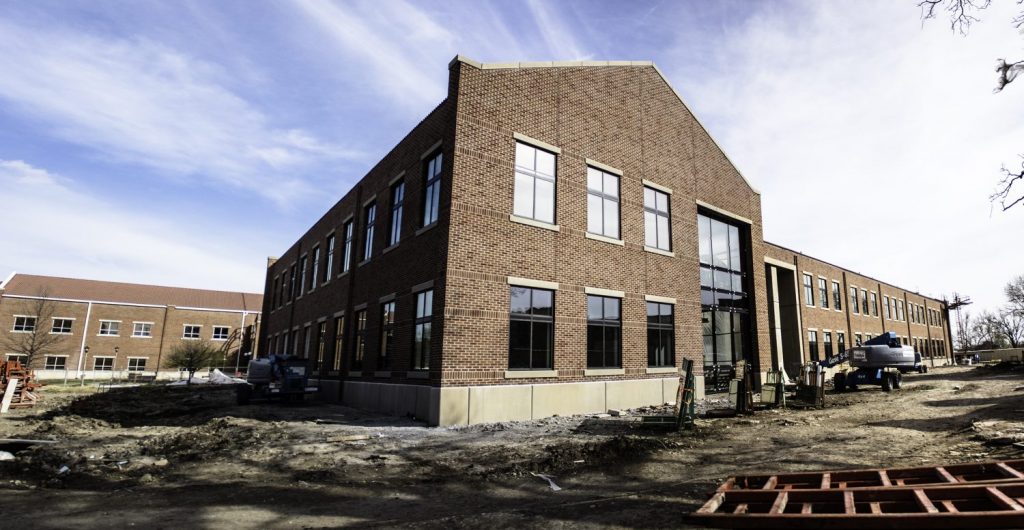 Construction of the Bishop Gerber Science Center is on schedule for completion in August 2017.
CAMPAIGN TO CONTINUE FOR SCHOLARSHIPS, ENDOWMENTS
After several years of hard work and the generosity of many donors, Newman University officials announced in mid-January that Facing Forward – A Campaign for Newman University had reached its financial goals for the building of a new science center and the upgrading of existing facilities to support Newman nursing and health science facilities.
The announcement came on the heels of news that Newman had met the requirements of a $1 million matching grant from The J.E. and L.E. Mabee Foundation of Tulsa, Okla. The $1 million grant, added to previous gifts, brought the campaign to a total of $24,854,533 to renovate Eck Hall and complete the Bishop Gerber Science Center. The university raised $32,345,411 for the overall Facing Forward campaign which, beyond the funds for buildings, includes money for student scholarships and the university's endowment.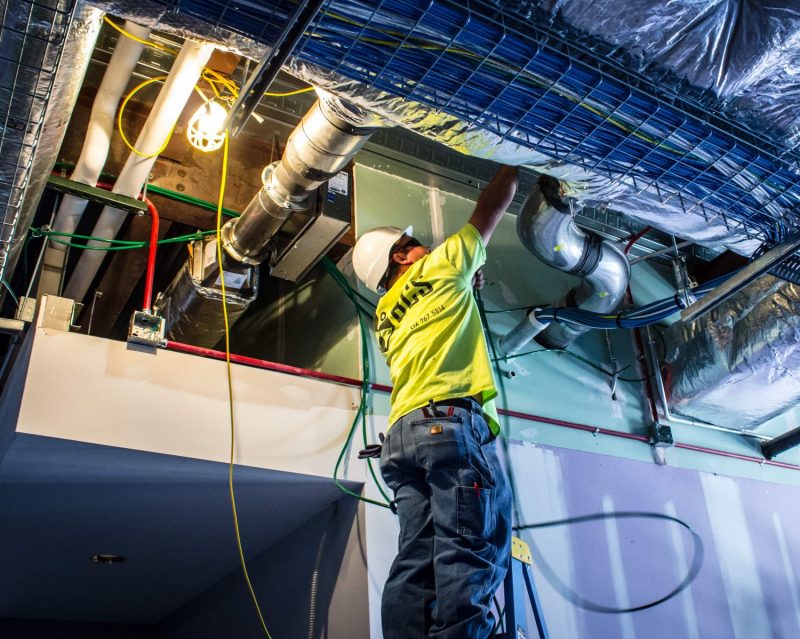 "We were absolutely overjoyed to receive the Mabee Foundation grant and to reach a crucial milestone in the campaign," said Newman University President Noreen M. Carrocci, Ph.D. "With this gift, as well as all the generous contributions we have received in recent years, Newman can continue its ongoing commitment to produce well-educated graduates to fill critical health care positions in Wichita and the region. Newman has built a reputation for the high quality of our science, nursing and health sciences programs, and of our graduates. Now that we will have the top-notch facilities to match, that reputation can only grow!"
Under the terms of the grant issued by the Mabee Foundation in January 2016, Newman would receive the $1 million if the remaining amount of about $3.2 million necessary for the renovations and new building on the Newman campus was raised by Jan. 12, 2017. The university met the goal ahead of the deadline.
The upgrades to Eck Hall were completed in August 2016 in time for the beginning of the Fall 2016 semester. Construction of the science center began in June 2016 and is on schedule to be completed by August 2017 in time for the Fall 2017 semester.
Newman officials said the campaign will continue through the coming year.
"We will focus our efforts now on raising funds for scholarships for today's students through the Newman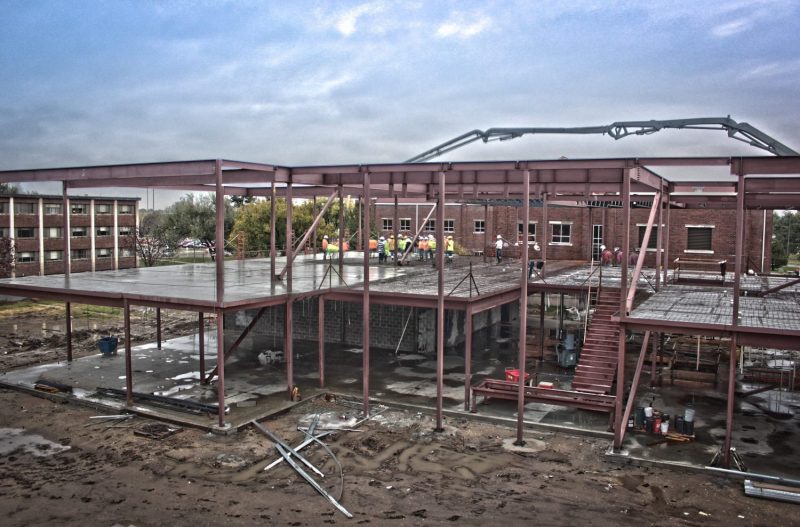 Fund, and scholarships for future students through our endowment," said Newman Vice President for University Advancement J.V. Johnston. "We have experienced phenomenal support throughout the campaign, thanks to the Mabee Foundation and the many gifts we've received from individuals, corporations and other foundations, and we are very grateful. We hope to have continued support from the community in the coming months."
The renovated facilities inside Eck Hall, shown below, now include up-to-date technology and equipment, "smart" classrooms, and expanded space for labs, including ER and ICU simulation labs to help faculty properly train students.