Activity and achievements
Each year, Newman faculty and staff members publish and present a variety of literary, scholarly and professional works. Here is a sample of recent activity and other achievements.
Yangchen Austin, M.B.A., Assistant Director of Transfer Student Admissions:
Served as admissions advocate at large on the Kansas Association of Collegiate Registrar and Admissions Officers Board of Executive Members, representing admissions for all Kansas colleges, and key representative for all private colleges at the Apply Kansas Steering Committee, 2015.
Suzanne V. L. Berg, Ph.D, Assistant Professor of Communication:
"W(h)ither 'Social Movement' in Rhetorical Studies" seminar participant, Rhetoric Society of America 6th Biannual Summer Institute, Madison, Wis., June 1-7, 2015.
Quinn Bowman M.S., Associate Director of Admissions:
Participant of 2015-16 Midwestern cohort of the College Board Enrollment Leadership Academy, 2015.
Mic Brunner B.S., Student Life Coordinator:
Interned through National Association for Campus Activities at The University of Alabama in Huntsville, June 2015.
Gloria Hegge, Ph.D., Assistant Professor of Social Work:
"Treatment for Borderline Personality Disorder," Health Pulse lecture, Wichita, Kan., Feb. 10, 2015
"The experience of shame among women in treatment for Borderline Personality Disorder," presentation at Southwest Social Science Association, Denver, Colo., April 10, 2015.
Barry Koch Ph.D., Associate Professor of Social Work:
"Crisis Intervention Strategies for Suicidal Adult and Adolescent Patients," presentation at 41st Advanced International Winter Symposium: Addictive Disorders, Behavioral Health, and Mental Health, Colorado Springs, Colo., Jan. 29, 2015.
Angelo J. Letizia, Ph.D., Assistant Professor of Education
"A public revolution: A new conception of the public and public goods," Interactions: UCLA Journal of Education and Information, 10(2), 2015.
"Understanding the public good: New tools new methods," presentation at peer reviewed round table session for the American Educational Research Association Chicago, Ill., April 2015.
Joan Melzer, M.N., Associate Professor of Nursing:
Completed Pediatric Advance Life Support certification, Via Christi Health, Wichita, Kan., June 12, 2015.
Rosemary Niedens, M.A., Associate Vice President of Academic Affairs:
Primary Mentor at four colleges for Higher Learning Commission Academy for the Assessment of Learning, 2015.
"Tu Futuro: Through Education & Leadership," workshop for Kansas Hispanic Education & Development Foundation, Wichita State University, Wichita, Kan., Jan. 26, 2015.
OUTREACH Food Packaging Event host, Newman University, Wichita, Kan., March 2, 2015.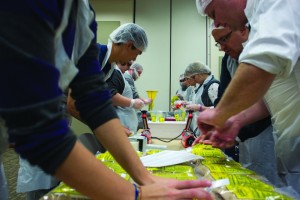 Amy Siple, M.S.N., Associate Professor of Nursing:
Spoke on behalf of Senate Bill 69, Kansas Senate Public Health and Welfare Committee, Topeka, Kan., Jan. 29, 2015, and Kansas House of Representatives, Topeka, Kan., Feb. 16, 2015.