Former student, pioneer blood bank specialist leaves gift to Newman University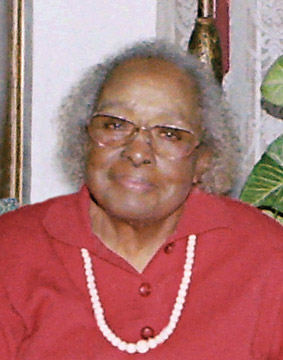 Former Sacred Heart College student Joan Fletcher, who passed away in April 2011 of natural causes, left Newman University a substantial gift of more than $38,000.
Fletcher, who was born in Council Bluffs, Iowa, in 1925 and moved to Newton, Kan., at age 10, attended Sacred Heart College after being denied entrance to another school because she was African-American. From Sacred Heart Fletcher went to Bethel College in Newton, where she earned bachelor's degrees in chemistry and biology. Though her ultimate goal was to study medicine, Fletcher was forced to change her plans, as it was difficult for women to get into medical school as men returned from World War II.
She later earned a master's degree in health administration and human relations from Webster University in St. Louis, Mo., and trained in Minneapolis, Minn., to be a medical technologist, which would come to define most of her career.
Fletcher was certified both as a medical technologist and as a specialist in blood banking, which qualified her to draw and store blood and perform blood transfusions. As evident by her certification number (after passing the national exam) of 308, she was one of the first in the country to receive blood banking certification.
Her work took her across the country – from her first job in Dodge City, Kan., to Des Moines, Iowa, to Tuskegee, Ala., to Ft. Riley, Kan., to Waterbury, Conn., to Junction City, Kan., and finally to the Kansas City area, where she retired in 1985.
In addition to seeing several parts of the United States during her 37 years in the health care field, Fletcher traveled to Russia, China, Egypt, Ivory Coast, Chad, Italy, Japan, Israel and Brazil.
She was active in the Bethel African-American Alumni Association (and at the time of her death was Bethel's oldest living African-American alumna), and served four terms as president of the Missouri Afro-American Genealogical Interest Coalition.
Upon her death, Fletcher left gifts to Bethel College, the NAACP of Kansas City, the Thurgood Marshall Black Education Fund in Washington, D.C. – and to Newman University, a generous legacy commemorating her brief time at Sacred Heart College.
.
.