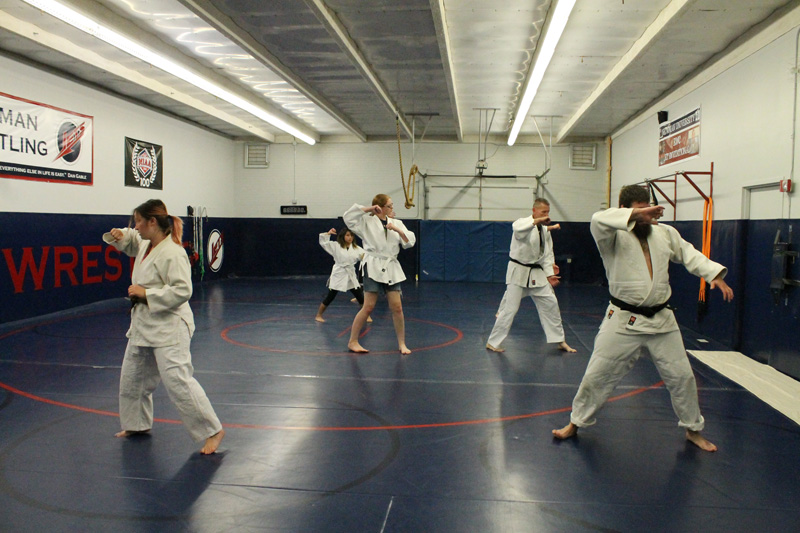 Free judo classes, which began in September 2015 for Newman University students, are continuing this fall – and continuing to attract students, as well as people from across the Wichita community.
The course is offered and taught by brothers Greg and Mark Gideon. The brothers, who both hold black belts in judo, taught for five years at Wichita State University before coming to Newman with the help of Church of the Resurrection Parish Pastor Fr. James Weldon and Diocesan Vicar for Priests Fr. John Lanzrath.
"On a spiritual level I wanted to make a connection with Newman University," Greg Gideon said. He added that judo is a great collegiate activity because it "educates the mind and inspires the spirit. It's an intellectual martial art. It requires personal study that is so important in the collegiate environment."
Gideon said 45 students took part in the free classes last year. The fall 2016 classes are offered on Wednesday evenings and Saturday afternoons in the Newman Wrestling facility.
The classes remain free to Newman full-time students and cost $150 for part-time students, faculty, staff and those from other area universities. Gideon added that the course has been extended to high school seniors through the Newman University Judo High School Outreach Program.
"That's one of the great things about the art. You don't have to be a high-level athlete in order to be able to develop some very useful skills," Gideon said. "All they really have to do is show up and we'll take it from there."