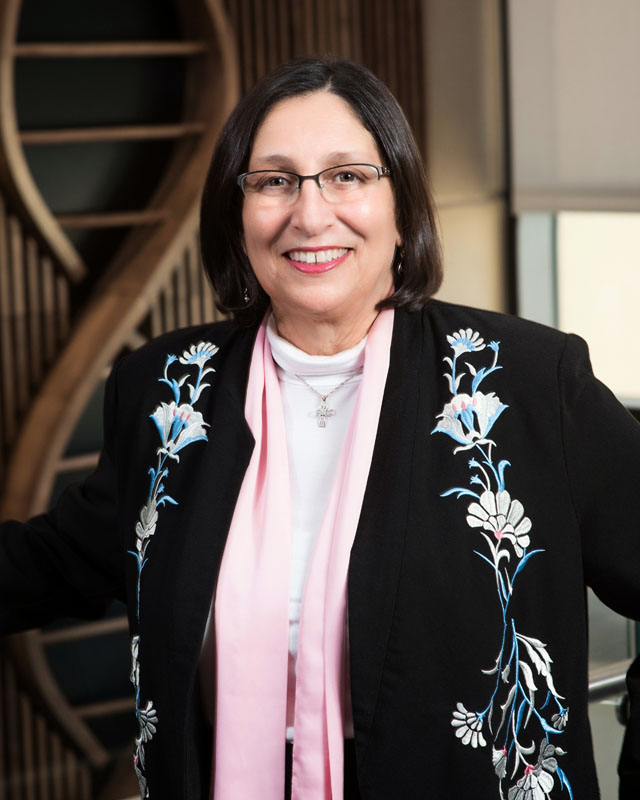 Dear Alumni and Friends,
Sept. 12 marked the 85th anniversary of our founding as Sacred Heart Junior College. It is a joy to reflect on all the developments and growth that led to our becoming Newman University in 1999. 
Of course, Newman University exists because of St. Maria De Mattias, the foundress of our sponsoring religious order, the Adorers of the Blood of Christ (ASC). St. Maria De Mattias was passionate about education, as was Mother Beata Netemeyer, the first provincial of the Wichita Adorers, who founded Sacred Heart Junior College in 1933. What courage it must have taken to begin this new venture in the middle of the Great Depression! We are so grateful to her and all the ASC sisters whose shoulders we stand on today. And we appreciate the ongoing engagement of the Adorers on campus today.
I'm proud to say we've had more ups than downs over these past 85 years. I'm proud that we've stayed true to our Catholic heritage and identity while embracing change and growth. And I'm proud of all our students — past and present — who are changing the world and transforming society.
Our partnership with the Catholic Diocese of Wichita began with Monsignor Leon McNeill, who served as our first president. Today, that partnership is stronger than ever, as the St. Joseph House of Formation seminarian undergraduate program has extended from two to three years. The 2018-19 academic year also brings new undergraduate programs in the school of business and in social work, as you will read about in this issue of the Newman University Magazine.
Also in this issue, you'll read stories about Newman alumni educating younger generations in the U.S. and overseas. You'll read about the many learning opportunities our students have all over the world. And you'll read about our Newman faculty and staff fulfilling their dreams and passions.
We have two new deans who have joined our community this year. Our new dean of students, Christine Schneikart-Luebbe, brings with her more than 20 years of higher education experience. And our school of education welcomed Dean Cameron Carlson, Ph.D. We welcomed a new registrar, Lori Gibbon, in July. And you will read about the retirement of Shirley Rueb, now registrar emerita, whose time as student and then employee spans more than 50 of our 85 years! We will always be grateful for Shirley's dedication and love for her alma mater and for the Adorers.
I'm excited for what's to come. Newman will never stop changing and growing. We will continue to raise our expectations and reach higher so that our students continue to receive Newman University's Degree of Difference. Thank you for your support and prayers for our Newman family.
Sincerely,
Noreen M. Carrocci, Ph.D. President
Caritas Christi Urget Nos!