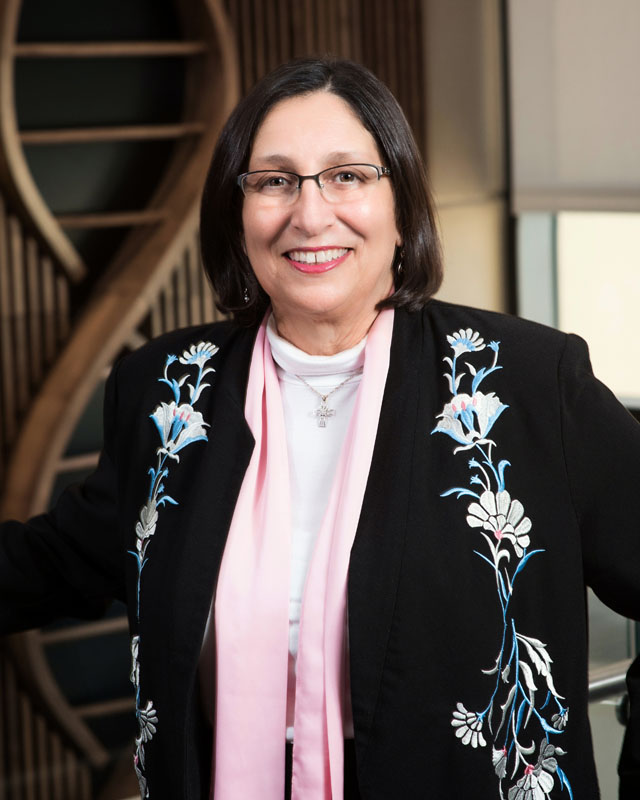 Photo by: T&J Studios, Inc.
Dear alumni and friends,
This past May, I announced my retirement as president of Newman University effective Dec. 31, 2019.
My time at Newman has been a great blessing both professionally and personally. I am thankful to our students, staff and faculty members, and especially the Adorers of the Blood of Christ, for their constant support over the years. I am grateful as well for all of the Board of Trustees members who have served the university and provided guidance along the way.
It has been my honor and privilege to serve as president of this great university for the past 12 years, and I'll have more treasured memories than I'll ever be able to count. I look forward to a new steward taking over the president's role and leading Newman into what I believe is a bright future.
A big part of that bright future is our move into the MIAA conference for 2019-20, with new Director of Athletics Joanna Pryor at the helm. In that move, Joanna becomes the only female director in the MIAA. We can't wait to see what Joanna does for Newman athletics.
We also introduced two new bachelor's degree programs this fall; a Bachelor of Social Work and a Bachelor of Business Data Analytics. Both programs will help our graduates be prepared for future careers in changing fields of studies.
As I write this letter we are planning for more than 30 members of the Newman community to make a pilgrimage to Italy for Blessed John Henry Cardinal Newman's canonization on Oct. 13. What a blessing it will be to be a part of such a sacred moment in our Catholic university's history! Look for a story on our adventure in the spring issue of this magazine.
Thank you, all, for making this the most joyful position I've ever held. Many blessings to all of you, and thank you for everything you have done and will do to make Newman University the best college experience possible for our students. Through your stewardship, mentorship and kindness, Newman has been able to, and will continue to, prepare our graduates to transform society!
Sincerely,
Noreen M. Carrocci, Ph.D., President
Caritas Christi Urget Nos!