From the President Newman University Alumni Association
Dear Fellow Newman Alumni,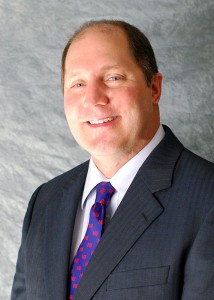 Eighty years ago this September, the Adorers of the Blood of Christ (ASC) officially opened what is today Newman University. They did this at the height of the Great Depression with the objective to develop students of "a true and finished Christian character" that are honorable and useful citizens of the world.
We have expanded that mission to empowering our graduates to transform the world. And, our graduates are fulfilling that mission through their careers, service to the community, and by living and sharing the values of our Catholic Identity. Today, we have more than 11,000 living alumni and thousands more friends, family members, and "fans of the University."
As Newman has transformed the lives of our students, and our students have transformed the communities around us, the University has also been transformed. We are a major institution of higher education in the Midwest. It is evident through the professional, personal, and spiritual success you are having as graduates. It is evident in the expansion of new programs, academic disciplines, buildings, and success of our student/athletes at the NCAA level.
That transformation increases the value of a Newman degree and the allure and brand of our institution.
I look forward to serving and engaging with you, the alumni board, and community, to build on the foundation and vision of the ASC, and celebrate the accomplishments of our students and alumni so that the values and mission of Newman are known to the entire world.
Tad Druart '87
Tags:
Adorers of the Blood of Christ
,
NCAA
,
Newman University
,
Tad Druart