Fugate Gymnasium floor refurbished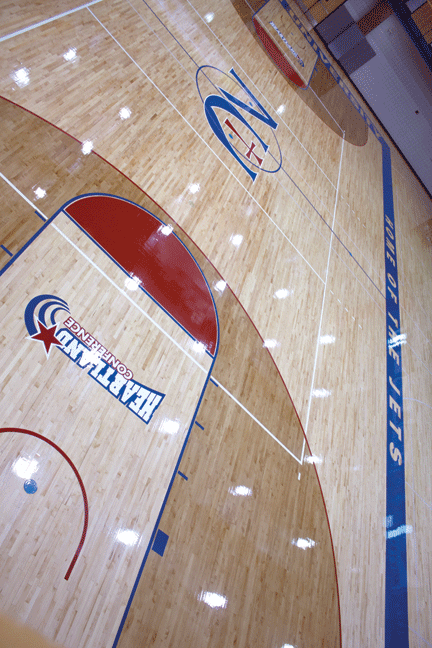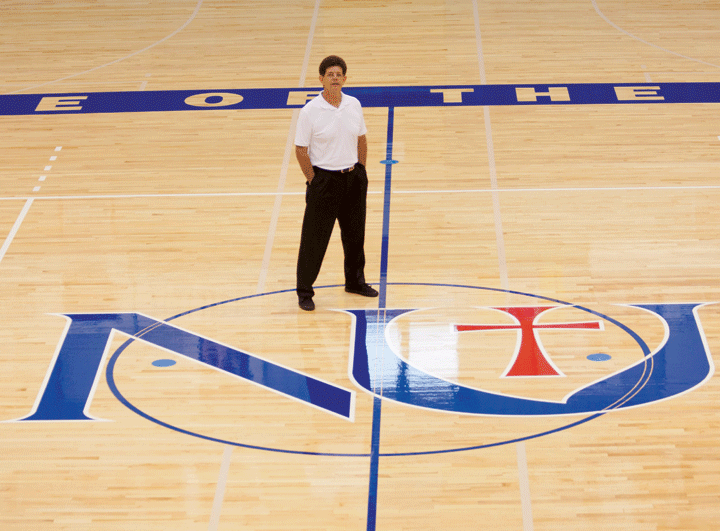 Fugate Gymnasium inside O'Shaughnessy Hall is sporting a new look following a complete refurbishment of the floor.
The court, which had not been refinished since the gymnasium was built in 1999, was sanded down and completely refinished in July. The finished product, shown here with Newman Athletic Director Vic Trilli, features the Newman University logo at center court, as well as Heartland Conference logos at each end.
.
.
.
.
.
.