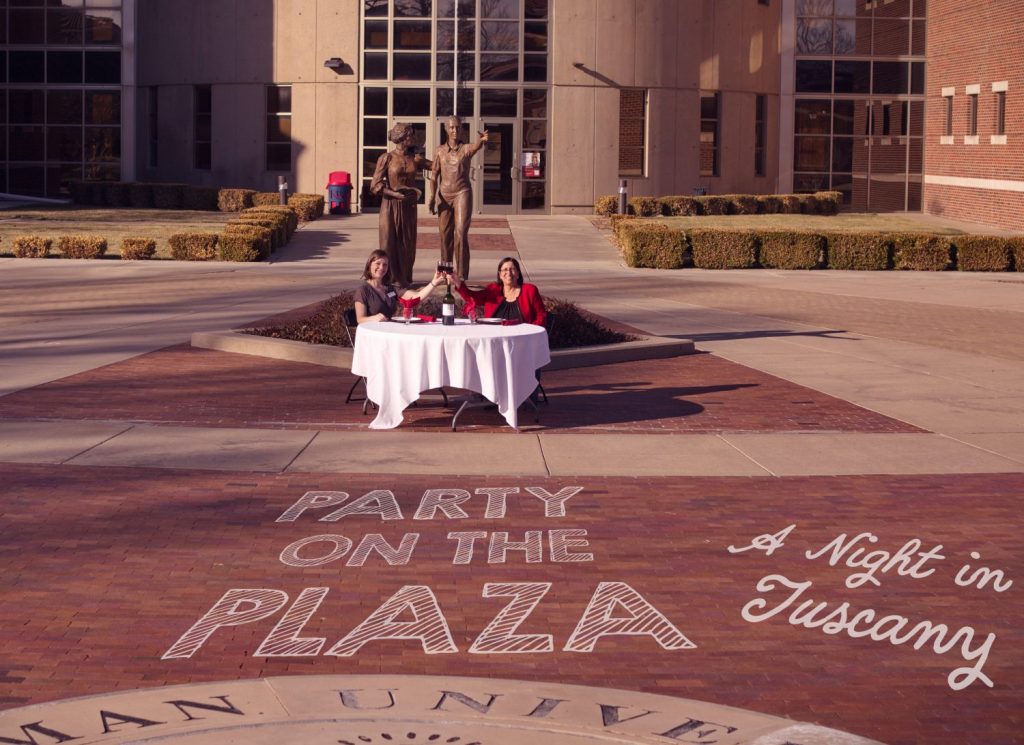 Newman President Noreen M. Carrocci, Ph.D., and Director of Alumni Relations and Annual Fund Sarah Strole invite you to join them Sept. 23.
A new theme for a Newman tradition
Since 2010, Newman University has held its annual fundraiser the Party on the Plaza – Oktoberfest, raising more than $125,000 each year for student scholarships. Last year's event was no exception, drawing more than 460 attendees and bringing in $140,000 to help make a quality education more affordable for deserving students from around the world.
This year, Newman is changing things up from the German theme "Oktoberfest" to a new Italian theme – "A Night in Tuscany."
"The Party on the Plaza is a great tradition, and it will always be a fun way to celebrate Newman University and raise funds for student scholarships," said Director of Alumni Relations and Annual Giving Sarah Strole. "We just thought it was a good time to bring some new ideas and new excitement to the event with a different theme. I think everyone will be pleasantly surprised."
Strole said the updated event will feature some new twists, as well as a new take on many popular activities such as the live and silent auctions, country-specific cuisine, singers in authentic garb and much more.
Save the Date now for the 2017 Party on the Plaza, Sept. 23, 2017 on Founders Plaza.
For more information, or to volunteer, donate auction items or become a sponsor, call 316-942-4291, ext. 2166, or email [email protected].