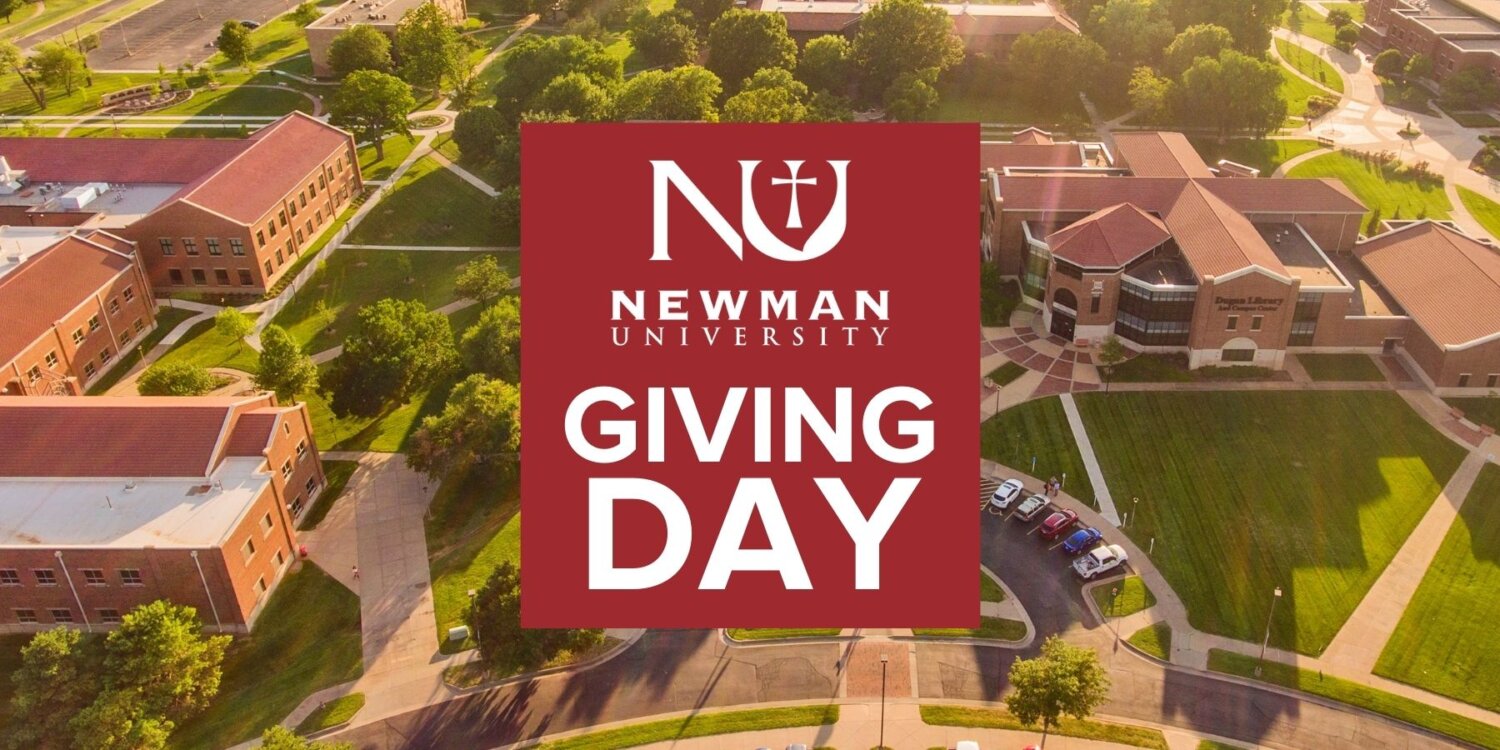 ---
Newman University will hold its second annual Giving Day on Thursday, Feb. 25, 2021. The day was created to bring the Newman community together at one time to support a program of their choosing.
The 2021 Giving Day options will be Academics, Athletics, Campus Ministry, the Newman Fund (student scholarships) and Student Life.
Laura Hartley, Newman University alumni and campus events director, said a special committee has been formed that will work with her to promote and execute the big day.
Throughout the day, the university's official social media platforms — Facebook, Twitter and Instagram — will be filled with posts encouraging supporters to give.
There will be many opportunities to give; games and special donor matches will take place during certain timeslots.
There will even be a "command center" on campus, at which, students and staff can volunteer to call alumni and supporters to remind them it's Giving Day. There will also be volunteers posted around campus with games for passing students to play and participate in as well.
Hartley said the inaugural Giving Day in 2020 saw many regular donors but even more exciting was the number of new donors who became involved. She said on Giving Day, it's mostly about the number of people who get involved rather than the dollar amount.
"We love to see big dollar amounts when it comes to these fundraisers," explained Hartley, "but the real joy is seeing those little amounts coming from new supporters and newly graduated alumni."
One of the day's campaigns will be geared toward new alumni and themed around the founding of the university. The "1933 Campaign" will ask supporters to donate $19.33 in honor of the year Newman University was founded.
The goal for the 2021 Giving Day is to see 250 individuals get involved and donate — whether they donate $5 or $5,000. Hartley said the participation is what makes the day exciting.
"Giving Day is all about coming together as a community and showing support for this outstanding university that holds such a special place in the hearts of so many of our alumni and supporters."