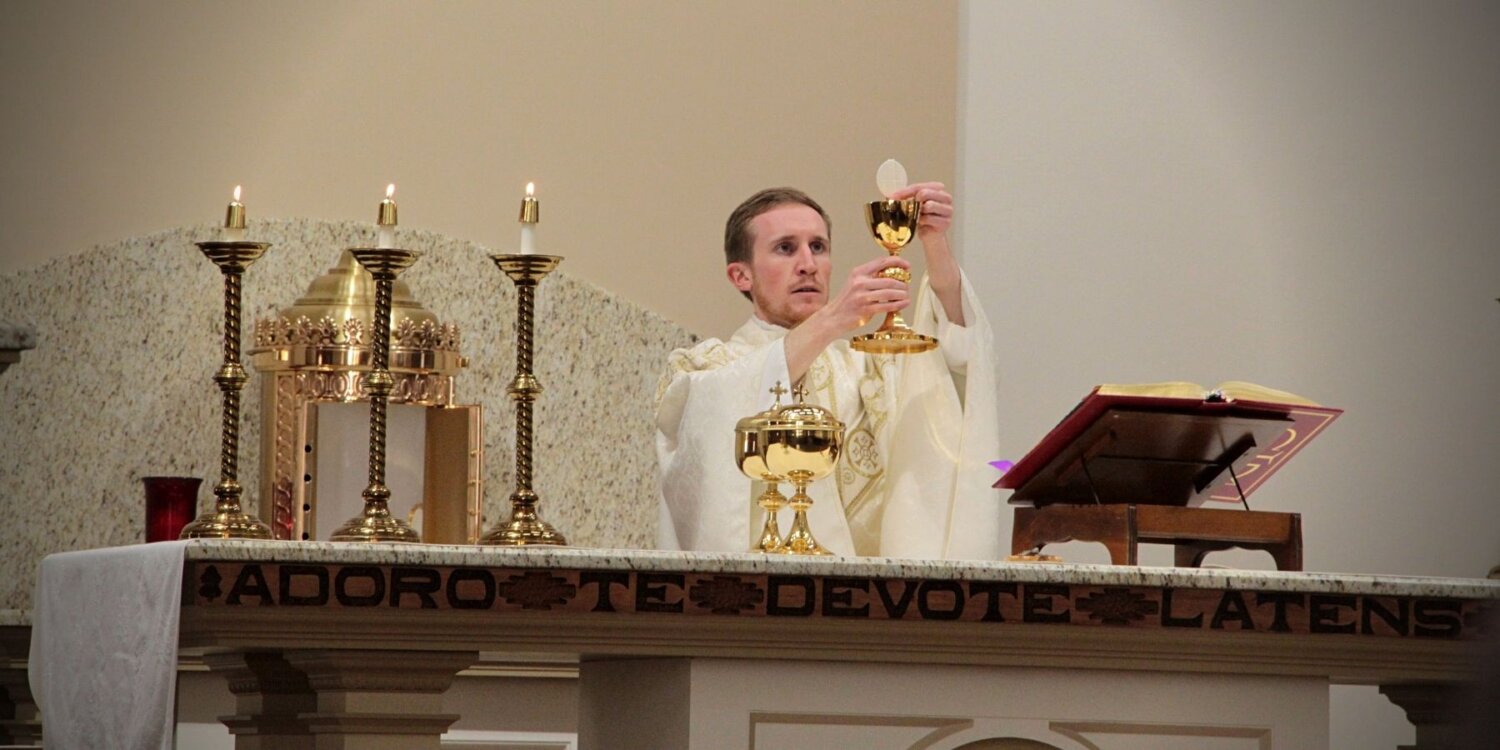 ---
The Newman University community always looks forward to celebrating its rich heritage and Catholic tradition during the annual Heritage Month, which takes place in February.
One of the main reasons February is the chosen month for celebration is due to the university's namesake. St. John Henry Newman, a 19th-century theologian and scholar known for his writings on the liberal arts and education, was born Feb. 21, 1801.
The university's humble beginnings took place in 1933 when the Wichita Adorers of the Blood of Christ founded Sacred Heart Junior College to train sisters in education and to help laywomen develop skills in teaching, nursing, secretarial science and home economics.
Throughout the years, the university has seen many transformations; including becoming an accredited university, construction of state-of-the-art buildings and two name changes. The first of those name changes, Kansas Newman College, which happened in 1973, honored St. John Henry Newman and his ideas of education.
As the university continued to grow in campus facilities, enrollment, academic programs and student services, it was given its current name, Newman University, in 1998.
Heritage Month events have included everything from scavenger hunts to celebrating Mass to supporting athletics. The Newman community is given a variety of opportunities to honor and commemorate the university's Catholic heritage and to become more entwined with the Newman school spirit.
Homecoming
One of the Heritage Month highlights for students is the traditional Homecoming Week. Many activities are planned throughout the week for students to gather, mingle and enjoy — but the main event is the crowning of Newman University's homecoming royalty.
The candidates for 2021 king were Mitchell Austin, Chase Bowman, McGrew "Mac" Foley, Zachary Myers and Cole Schnieders.
The candidates for 2021 queen were Haley Albers, Gabrielle Altenor, Karen Do, Braxtyn Stewart and Katherine Sullivan.
During halftime of the Feb. 18 men's homecoming basketball game, Dean of Students Christine Schneikart-Luebbe announced that Austin and Do were named the 2021 homecoming king and queen.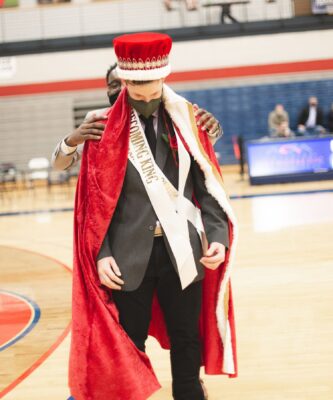 Sydney, Australia native Austin, who is majoring in biology with a pre-physical therapy concentration, is a member of the Newman baseball team. He said the crowning meant a lot to him.
"I didn't think I was going to make the court or anything, and they don't do this stuff in Australia either, so it's a cool experience and a great way to end my time as a student here at Newman," he said.
Do said she was also very surprised to have been chosen as homecoming queen.
She is highly involved on campus and said the honor made her feel like what she's been doing on campus has made a difference.
"I guess this just means that my impact at Newman has made a difference and that I've been noticed and that it's just a really good note for the end of the year," she said.
She hopes this high note carries through to the end of the semester. Do wants to further her education in physical therapy and is currently applying to various programs.