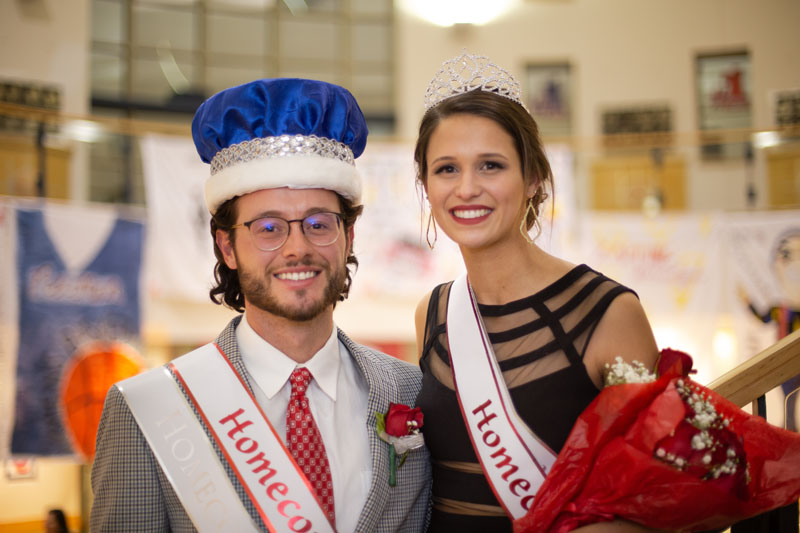 Jet pride was felt throughout Fugate Gymnasium as the Newman men's and women's basketball teams played back-to-back games for Homecoming Thursday, Feb. 21, 2019.
The men's basketball team suffered a loss against Lubbock Christian with a final score of 71-66, while the women won their game, defeating the Nationally Ranked Chaparrals of Lubbock Christian with a score of 69-67.
But the school spirit didn't stop at the games. Excitement carried over into halftime of the men's game for the coronation of the Homecoming king and queen.
Seniors Quincy Plank and Paul Rupnik were crowned this year's queen and king.