Jennifer Gantz joins Newman as vice president for finance and administration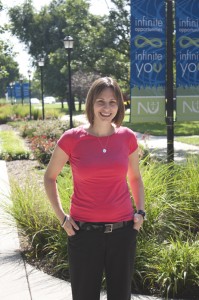 Jennifer Gantz has joined the administration team at Newman University as vice president for finance and administration, effective June 1.
Gantz came to Newman from The Independent School in Wichita, where she had served as chief financial officer since 2007. Prior to that she was senior auditor at Grant Thornton, LLP, and senior associate at PricewaterhouseCoopers LLP.
Gantz received a bachelor of arts degree in Business Management Economics in 2002 from the University of California Santa Cruz, and a master of science degree in Accountancy in 2003 from San Jose State University in California.
She currently serves on the Wichita YWCA Board of Directors and Finance Committee. Gantz and husband Brandon reside in Wichita with daughters Peyton, 5, and Chloe, 4, and son Gavin, 2.
Read more here: http://news.newmanu.edu/newman-university-names-jennifer-gantz-vice-president-for-financeadministration
Tags:
chief financial officer
,
Jennifer Gantz
,
Wichita YWCA Board of Directors