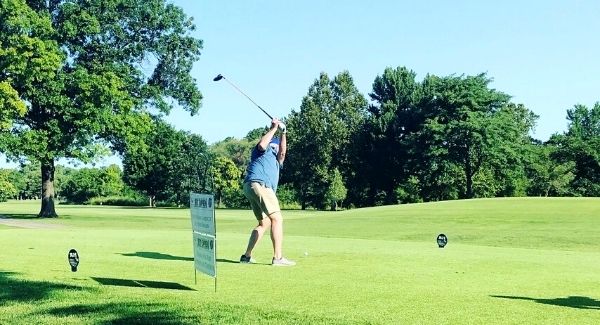 ---
by Scarlett Cannata
Newman University Athletics hosted its 36th annual Laurie Bell Memorial Charity Golf Tournament Aug. 3 at Rolling Hills Country Club. It was a perfect day for golf as 150 golfers took on the course throughout the day.
The traditional kickoff party and silent auction were moved to an online format but were still successful. Newman community members were able to support Jet Athletics from near and far with the new setup.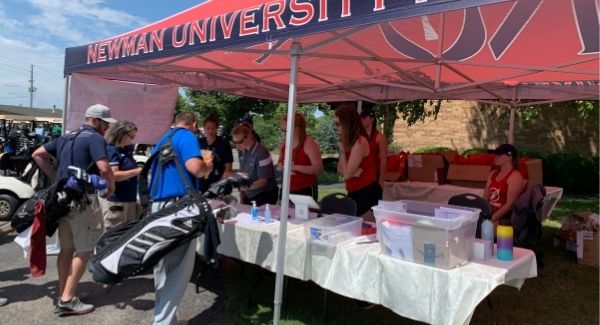 "The online auction we had was engaging to people who normally aren't at our in-person auction," said Associate Athletic Director for External Operations Zane Ehling. "I think we will look at doing more online in the future."
Director of Athletics Joanna Pryor said she enjoyed having the auction online. "It was great seeing supporters get involved from afar."
The day is centered around supporting athletics and Ehling enjoys visiting with others who are passionate about supporting Newman Athletics.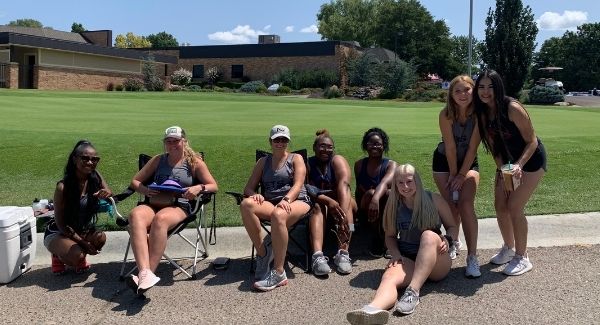 "My favorite part of the Jet Open is seeing all these people being very gracious by supporting our student-athletes. It is a big part of our fundraising and just really good to see all the people who support us."
The event raised more than $70,000, which surpassed their fundraising goal. The funds are used in the Newman University athletics department to provide scholarships for athletes, facility upgrades, uniforms and other needs.