Jet Open raises $80K for NU Athletics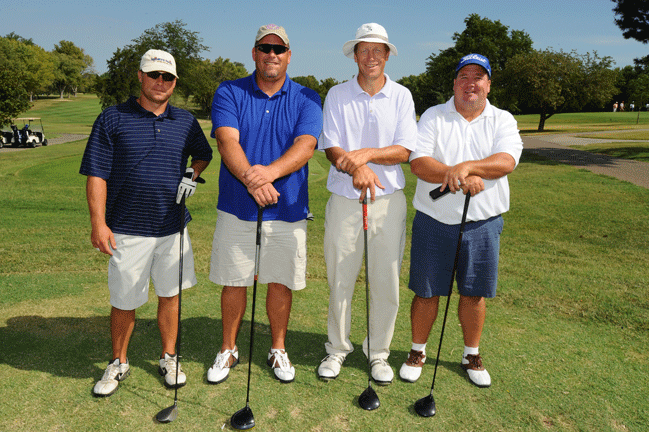 The Laurie Bell Memorial 28th Annual Jet Open Charity Golf Tournament drew 188 golfers and scores of Jets fans – and raised approximately $80,000 in support of Newman University athletics. The event began with an Aug. 5 kick-off party with more than 300 people, and included fundraising auctions, awards, and a special presentation of a video featuring Newman men's golfer Jeremy Gant (see related story, this issue). Gant's story elicited a powerful emotional response from viewers, who made gifts totaling $12,750 for athletics scholarships after seeing the video.
On Monday, Aug. 6, a total of 47 golf teams turned out for the morning and afternoon tournament sessions at Rolling Hills Country Club. This year's winning team with a score of 51 was Via Christi Sports Medicine, consisting of players, l-r: Mike Sirianni, Cam Clark, Charlie Stevens and Nick Cusick.
.
.