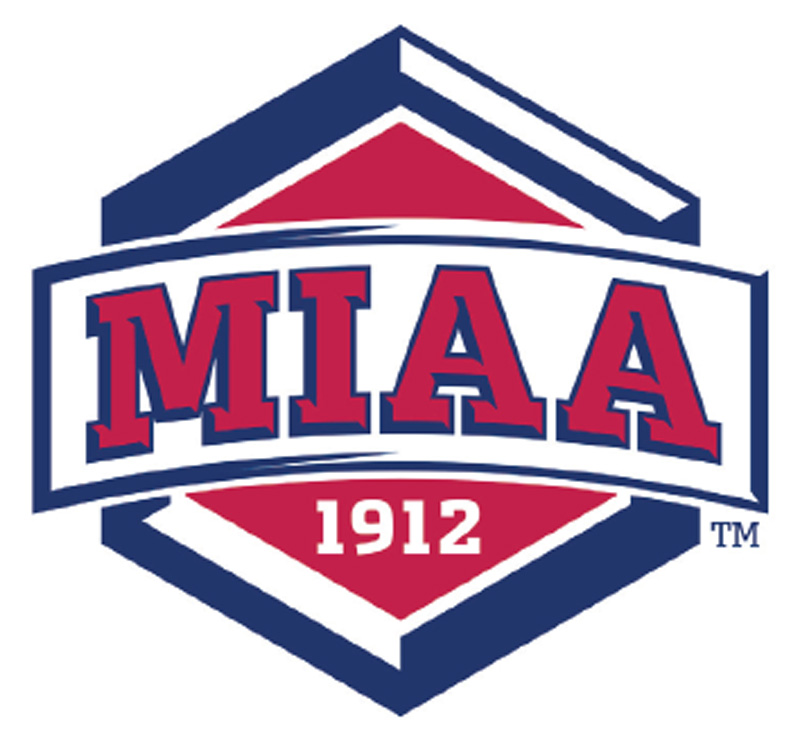 Newman University accepts future associate membership with MIAA
Newman University has accepted an invitation from the Mid-American Intercollegiate Athletics Association (MIAA) to participate as an associate member in all NCAA sports the university sponsors, effective for the 2019-20 academic year.
Associate membership will provide all of the Newman NCAA athletic programs a full regular-season conference schedule, as well as opportunities to qualify for MIAA postseason competition.
The MIAA is a 14-school, NCAA Division II athletic conference with public and private institutions in Kansas, Missouri, Nebraska and Oklahoma.
For the past 10 years, Newman has been a member of the Heartland Conference and annually competed against MIAA schools in non-league competitions in various sports. Shifting membership would put the Newman athletics program in a position to seek an NCAA Division II conference affiliation with schools that more closely align with its institutional values and geographic location.
Director of Athletics and Vice President for Student Affairs Vic Trilli said, "Throughout the time that we have been a stable and growing member of NCAA Division II and the Heartland Conference, we've positioned ourselves for improvement. The landscape of college sports at all levels is always changing, and with change comes opportunity — including opportunities that weren't there for us when we first made the transition to Division II."
Newman Sports and Information Director David Rung said that being part of MIAA will help make the image of Newman even more visible. 
"Among other factors, a huge part of recruiting at this level is the geography," he said. "And I think it will open up more opportunities. We'll have a lot of visitors on campus this spring to see what we're all about."
Newman President Noreen M. Carrocci, Ph.D., said, "We are excited for the future of Newman athletics. Aligning with a new NCAA Division II conference will provide the opportunity to better position the university to succeed in the future. Improving the athletic conference affiliation will afford our student-athletes better opportunities on and off the playing field, and create an even more exceptional collegiate experience."
Newman currently fields teams in 18 sports: basketball (men and women), soccer (men and women), golf (men and women), tennis (men and women), cross-country (men and women), bowling (men and women), triathlon (men and women), volleyball, softball, baseball and wrestling.
Newman will remain in the Heartland Conference through the 2018-19 academic year with all schedules and commitments continuing through that time. The university and its athletic programs are set to remain competitive both academically and athletically through any possible future affiliations.
---
It's no secret that Newman student-athletes handle pressure well. Attending school and playing a sport can both be considered full-time jobs — and putting those two things together successfully can be challenging. 
Each year, the hard work put in by the students is reflected on the Heartland Conference Commissioner's and President's Honor Rolls. 
To earn a spot on the Commissioner's honor roll, students must be enrolled full time and keep their grade point average at 3.0 to 3.4. To earn a spot on the President's honor roll, students must be enrolled full time and keep their grade point average at 3.5 or higher.     
Vic Trilli, director of athletics, said the high numbers are a result of not only the students' work, but the coaches as well. 
"The first is that coaches must recruit players that are good students," said Trilli. "The second is that coaches must understand that the student-athlete must first be a student before being an athlete."
The high standards from players, coaches and faculty are sure to yield more academic and athletic success in the semesters and years to come.