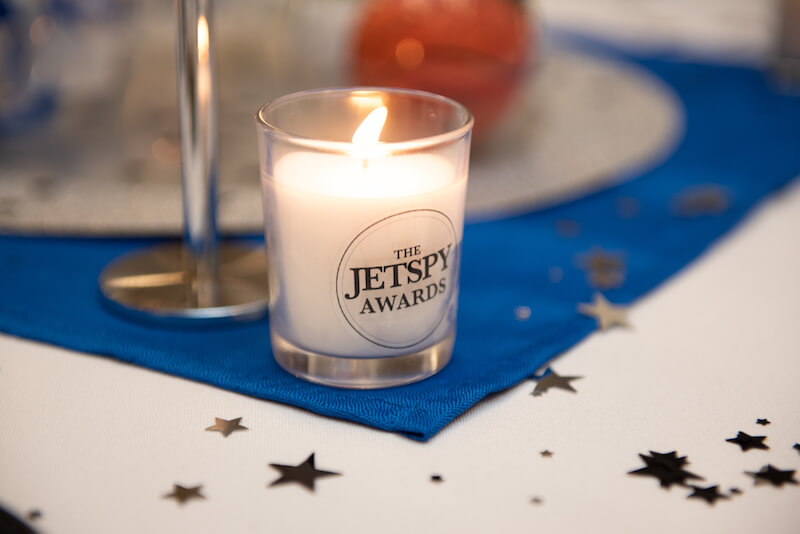 The 2019 Newman University Jetspy awards ceremony took place May 1 and celebrated Newman student-athletes on their many accomplishments throughout the year.
Director of Athletics Joanna "Jo" Pryor said, "The Jetspy awards are a fun way to honor and celebrate the accomplishments of the student- athletes. They nominate the honorees and introduce them that night. It gives them a chance to all come together for an elegant evening of celebration."
The ceremony, which mirrors the format of ESPN's ESPY awards, was the idea of Shella Augspurger, women's tennis head coach and Student-Athlete Advisory Committee (SAAC) advisor.
"We used to have a senior banquet … for about four years," said Augspurger. "We tried some different things after that but nothing really succeeded. SAAC came up with the idea for a big banquet at the end of the year."
Afer looking through the categories celebrated at the ESPY awards, Augspurger realized this was exactly what the students were asking for.
"I was looking at those categories and I started talking to the other coaches. Many of them have their own awards but they are honoring the people who were the stars of the sport. SAAC wanted something more fun."
Augspurger said the awards ceremony also allows the athletes to celebrate more than just the Player of the Week athletes or those who earned conference titles.
"The awards honor the athletes that earned titles and played exceptionally well," said Augspurger. "But we get to honor the people behind the scenes, the trainers and even campus security. The excitement and anticipation for the Jetspys really adds to the Newman spirit felt by the entire student body."