Joe Forte led Newman library for 28 years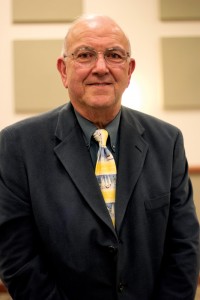 Library Director Joseph Forte, M.L.S. learned how to adapt quickly to new technology during his 28 years at Newman University. Among other things, he participated in the original Title III grant that provided for the automation of the library, launched the university's first TV studio, and recorded and edited the first videotapes sent to Western Kansas.
Forte also led the way through the closing of Newman's former library building, the four-year temporary library operation in Sacred Heart Hall, and the transition to the new Dugan Library. Following these and many other accomplishments, Forte retired at the end of the Spring 2014 semester.
Read more about Joseph Forte here.