John Conlee found satisfaction in teaching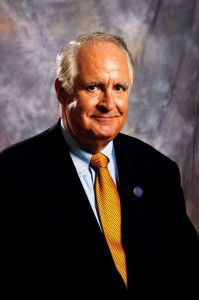 Associate Professor and Director of Paralegal Studies John Conlee, J.D. retired at the end of the Spring 2014 semester after 10 years with Newman University. Conlee practiced law for many years with the Wichita firm Fleeson, Gooing, Coulson & Kitch, then began his teaching career, first at Butler Community College and then at Wichita State University.
In 2004, when WSU ended its paralegal program, Conlee worked with Professor of Sociology Larry Heck, Ph.D. and others to bring the Paralegal Studies Program to Newman.
Read more about John Conlee here.