NCAA DII initiative designed to ensure more complete college experience for student-athletes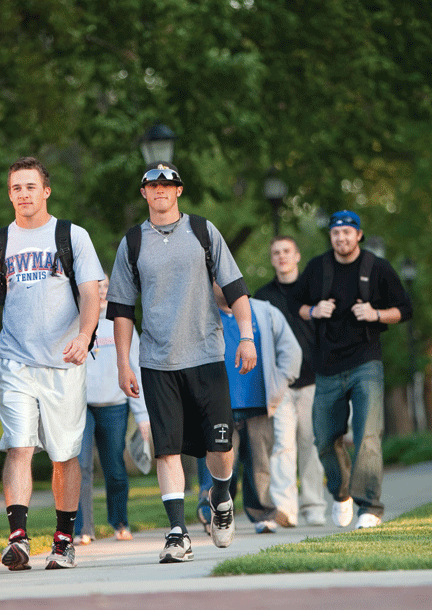 For some students, college is all about academics and studying hard to make good grades. For others, it's about getting involved in activities on campus or helping others in the community. For still others, it can be about sports and giving your all to be the best athlete you can be.
For many students at NCAA Division II institutions, college is now about all these ideas — and more — thanks to an initiative called "Life in the Balance."
Life in the Balance is designed to encourage student-athletes to have a comprehensive and broad-based college experience by providing, as described by Division II, "growth opportunities through academic achievement, learning in high-level athletics competition and development of positive societal attitudes in service to community."
The initiative was driven by college and university presidents within DII — with the support of faculty, student-athletes and athletics administrators — to address concerns about the number of hours student-athletes devote to sports, and how it can affect other aspects of their total college experience. Phase I of the program, which began in fall 2010, seeks to limit missed class time and allow more time for community involvement through a shorter playing season, fewer competitions during the school year, and a seven-day no-games, no-practice break during the Christmas holiday.
Newman administrators said the initiative will bring benefits to everyone involved.
"The Life in the Balance initiative is congruent with our mission of helping students to become well-rounded citizens who will transform society," said Newman President Noreen M. Carrocci, Ph.D. "The college years are an important period of a student's intellectual, social and spiritual development, and we have long believed that students should have a well-balanced experience during their time at Newman University."
.
"This really redefines what Division II is — it's an education association that puts the student first," added Athletics Director Vic Trilli. "That's always been important to the Athletics Department at Newman, as shown by the community service projects and top G.P.A. scores our student-athletes consistently achieve. We see Life in the Balance as a perfect fit for our community."
Reflecting Newman's values
The plan grew from an effort by DII officials to build a strategic positioning platform to help define its core values and guiding principles. Officials later worked to align the platform with the division's strategic plan through five goals:
• Help student-athletes cultivate academic and life skills, and develop positive societal attitudes through community service;
• Ensure compliance with NCAA regulations;
• Provide fair and equitable competition that results in positive and rewarding game day, conference and national championship experiences;
• Utilize the uniqueness of the DII model to attract new members and ensure long-term stability, and
• Promote diversity and an environment of inclusion.
Carrocci noted that many aspects of the DII strategic plan, core values and guiding principles reflect the ideals and ethical tenets that are part of the educational experience at Newman. In fact, the values developed during one former student's Newman experience
played a role in how Life in the Balance was created (see interview with Drew Bogner, Ph.D.).
As noted in the five goals, Life in the Balance is also part of an effort by DII to distinguish itself from other NCAA divisions — particularly Division I, which has increasingly lengthened playing seasons and placed a major emphasis on athletics. In a Jan. 29, 2010 article posted on the NCAA Division II website, University of Indianapolis President and former Vice Chair of the Division II Presidents Council Beverley Pitts put it this way:
"Division II defines itself not as a steppingstone to Division I but rather as a destination for exceptional athletes to compete at the highest level and also have fully integrated collegiate experiences…. The Division II philosophy is that we expect our students to go pro in life, not sports."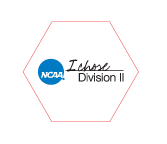 The President's Council recently approved several measures that make up Phase II of the initiative, including further adjustments to the start dates for out-of-season or pre-season activities and competition in all winter sports. Phase II also includes changes to the start date of non-championship and out-of-season activities for spring sports to give student-athletes time to acclimate to new semesters, as well as changes to practice and other activity during regular season and championship segments.
Newman officials said they are happy with the Phase II changes, and believe they will further support the university's mission and core values.
"The Life in the Balance initiative strengthens what the university already does to give students a full, rich educational and collegiate experience," Carrocci said. "This can only improve things not only for our student-athletes, but the entire Newman community."
………………………………………………………………………………………………………………………………………………………………………
Under the Life in the Balance initiative, the nearly 300 sports-playing NCAA DII member institutions will:
• Schedule the first game of all fall sports a week later than in previous years, and move the date student-athletes report for fall sports back 17 to 21 days from the first contest, depending on the sport. These rules also apply to golf and tennis for schools that conduct most of their conference matches or championships in the fall.
• Reduce the number of soccer games from 20 to 18.
• Reduce the number of volleyball matches from 28 to 26.
• Reduce the number of baseball games from 56 to 50.
• Reduce the dates of golf competitions from 24 to 21.
• Eliminate the tournament exception in softball (i.e., multiple games played in a single day no longer count as one game).
• Reduce the maximum number of basketball games from 27 to 26.
• Make Dec. 20 through 26 a dead period of no contests, practice or other athletic activity for winter sports.
For more information on Life in the Balance, visit www.ncaa.org/divisionii.
Tags:
Athletics Director Vic Trilli
,
Beverley Pitts
,
Division II Presidents Council
,
Drew Bogner
,
Life in the Balance
,
NCAA Division II
,
Newman University
,
Noreen M. Carrocci