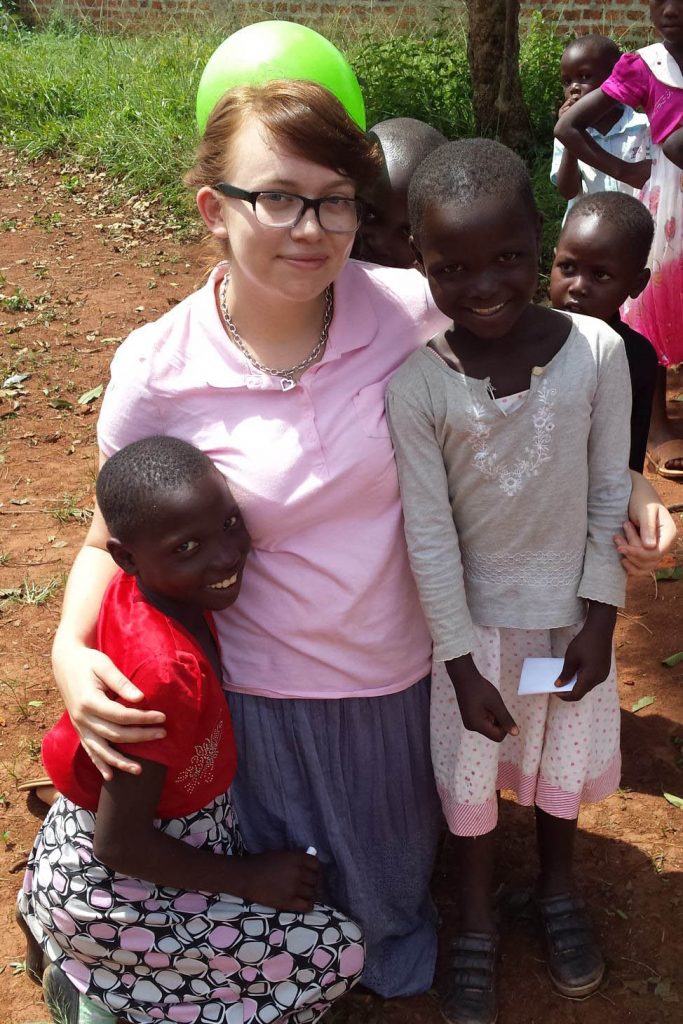 Students making a Difference
Ever since she was a child, Linnea Ristow has felt destined for a life in missionary work. This past summer, her feeling was confirmed during a 12-week trip to Africa.
Ristow, who is now a sophomore international studies major at Newman, spent her summer in Uganda working with other missionaries for the Christian, non-profit organization Empower a Child, which provides aid to children and families living in extreme poverty in Uganda and Kenya. Ristow said she has known about Empower a Child since middle school, through a family friend who gave her family regular updates on missionary work he did for the organization.
Wanting to do something to help the children, too, Ristow organized an art auction at age 12 using her and other artists' work to raise money for Empower a Child. More recently, she decided to research mission trips through the organization. The more she learned, the more she felt called to do something, and in the spring of 2016 she began raising money to take a trip by writing letters, starting a YouCaring crowdfunding account, and selling her art again.
From late-May to mid-August 2016, Ristow lived in the Ugandan village of Zirobwe, and spent one or two days a week in Kampala, the nation's capital. Her typical day included morning devotions and daily projects such as working with a children's program at the school, performing manual labor for families and elderly members of the community, doing upkeep on the compound and school, running mini-medical clinics, assisting doctors at a rehabilitation hospital, and helping staff at an orphanage.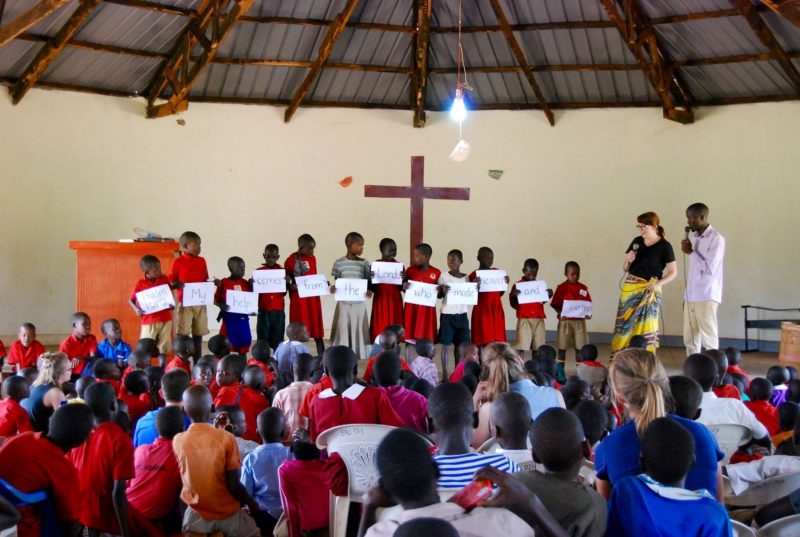 "We [would] have rice and beans for lunch, then do another project in the afternoon until about five," Ristow said. "We did fellowship with one another in the evening — talking, playing card games, doing sports with kids at the school then have dinner followed by evening group devotions."
Ristow also wrote a blog during her time in Africa called "Kansas to Kampala."
During her first few weeks, she and others met a family whose mother had overcome alcoholism and given her life to the Lord. The family home didn't include a kitchen to cook in, so Ristow and others built one for them.
Ristow said she enjoyed working with the children and people of Zirobwe and Kampala, but some days were challenging, like when she worked at the rehabilitation clinic with children from war-torn regions who were missing limbs or recovering from surgery. Ristow and other volunteers also worked at a medical camp with five Ugandan doctors, where they saw 1,820 patients in just three days.
Ristow said she dealt with such hardships by turning to her faith.
Since returning to Wichita, Ristow has resumed her studies at Newman. Looking at her future, she hopes to serve others through more foreign missions, and ultimately would like to work with a nonprofit organization.
"What has stayed consistent is my desire to serve others however I can, and to use the abilities that God has blessed me with," she said.
Read more about Ristow's trip to Africa by visiting her blog at:
https://kansastokampala.wordpress.com.
Tags:
Branding