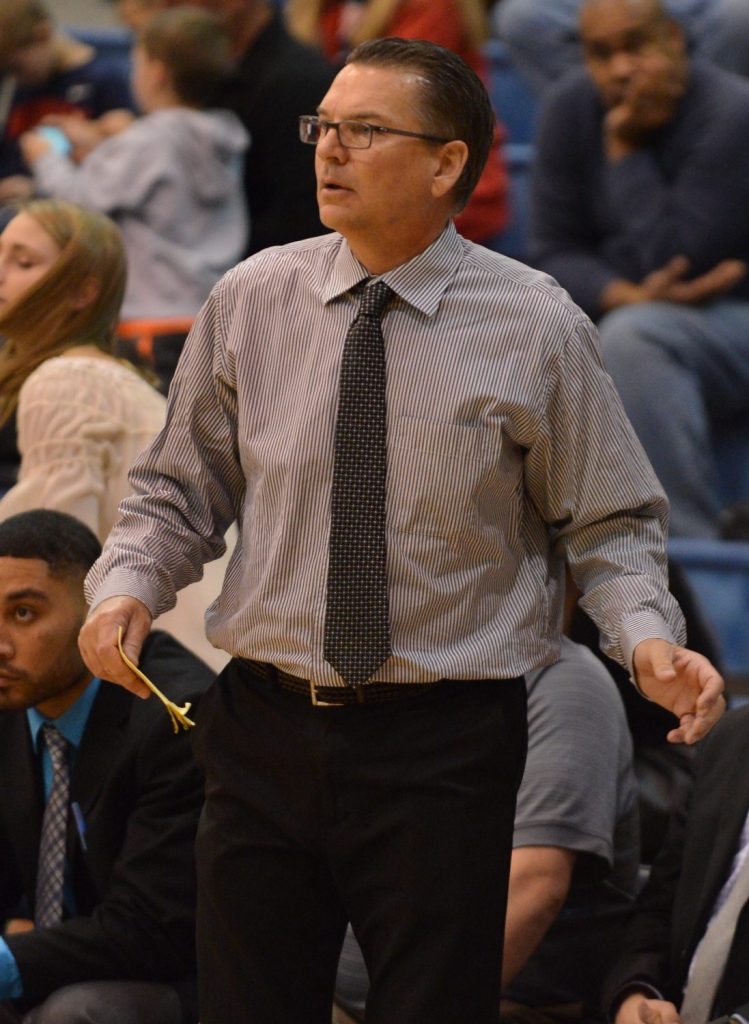 In early December 2016, Newman men's basketball head coach of 19 years, Mark Potter, announced that the 2016-2017 season would be his last.
Potter said health issues related to high blood pressure were the reason for his retirement.
His final home game with Newman was Feb. 25. The Jets lost 100-95 in overtime against Texas A & M International.
Potter, a Newman alum who played basketball and baseball for the university for two years, has spent nearly the entirety of his adult life coaching basketball. After graduating from Newman in 1986, Potter spent a year as assistant coach for the university before taking a coaching position with Cheney High School. He coached high school for 11 years, spending time at Cheney, Kapaun Mt. Carmel Catholic High School and Wichita South High School before taking his first collegiate head coaching position at Newman.
When Potter accepted the job, the basketball program had been dormant for 11 years and he was tasked with restarting it.
"We had no players, no balls no uniforms, no nothing." Potter said. "I'd go straight from my job at Wichita South to Newman and I'd be there, literally, until midnight for two straight months."
By his second season, Potter had built a team that made it to the NAIA tournament and set an NAIA record with a 20-game winning streak. The team was inducted into the Athletics Hall of Fame on Feb. 4, 2017 (See related story, this issue).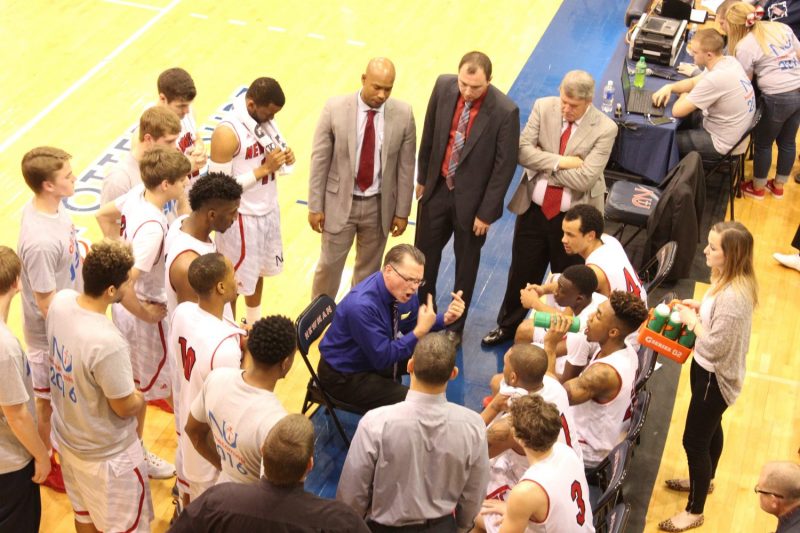 In his 19 years at Newman, Potter led three teams to NAIA tournaments and one team to a NCAA tournament. Potter said those seasons were special, but that every season has left its mark.
"There's so many great things about Newman and the memories, they've just really flooded in," he said.
Athletic Director Vic Trilli, who has been with Newman nine years, said Potter is leaving a big hole to fill.
"Newman's not losing a basketball coach, we're losing an icon," Trilli said. "I'm going to replace a basketball coach, but there's nobody that's going to replace Mark Potter and all he is and has been to Newman University."
Potter experienced a battle with depression 12 years ago. After learning to control it through medication and therapy, he began speaking about the topic to others in the community. He has now been speaking publicly about depression and hope for over a decade.
After he leaves Newman at the end of the Spring 2017 semester, Potter plans to use a company he and his wife Nanette have formed called D2up – Dedicated to Uncommon Principles – to manage and expand his professional speaking career.
"Really, what my story is, is a story of hope," he said. "I want to share that hope with others. I get really excited about that."
Potter said though it has been tough, he wanted to choose celebration over sadness in his last year with Newman.
"Sometimes, I am sad. It's been a huge part of my life," Potter said. "That being said, for the most part, it's really happy memories."
In his last home game, Potter invited every player he coached at Newman to come back and share the day with him. One of the nearly 400 players invited was Jeremy Espinoza, a graduate assistant coach for the men's team. Espinoza played two years under Potter and has now coached for two years under him as well. Espinoza said it has been an honor.
"He made me grow as a basketball player and a student of the game," he said. "Just being around Potter, I learned every day."
The Feb. 25 game was emotional, in part because it was Potter's last game coaching on Potter Family Court, which was dedicated to the Potter family in 2013. Potter said having his family name on the court is humbling on a whole other level.
"That was a special moment in time that I'll never forget. And there's a reason that word 'family' is on there," Potter said. "There are so many other people that have sacrificed, my immediate family and more. It's not about me. Those 19 years of players, that's my family, too."
– Delaney Hiegert '18