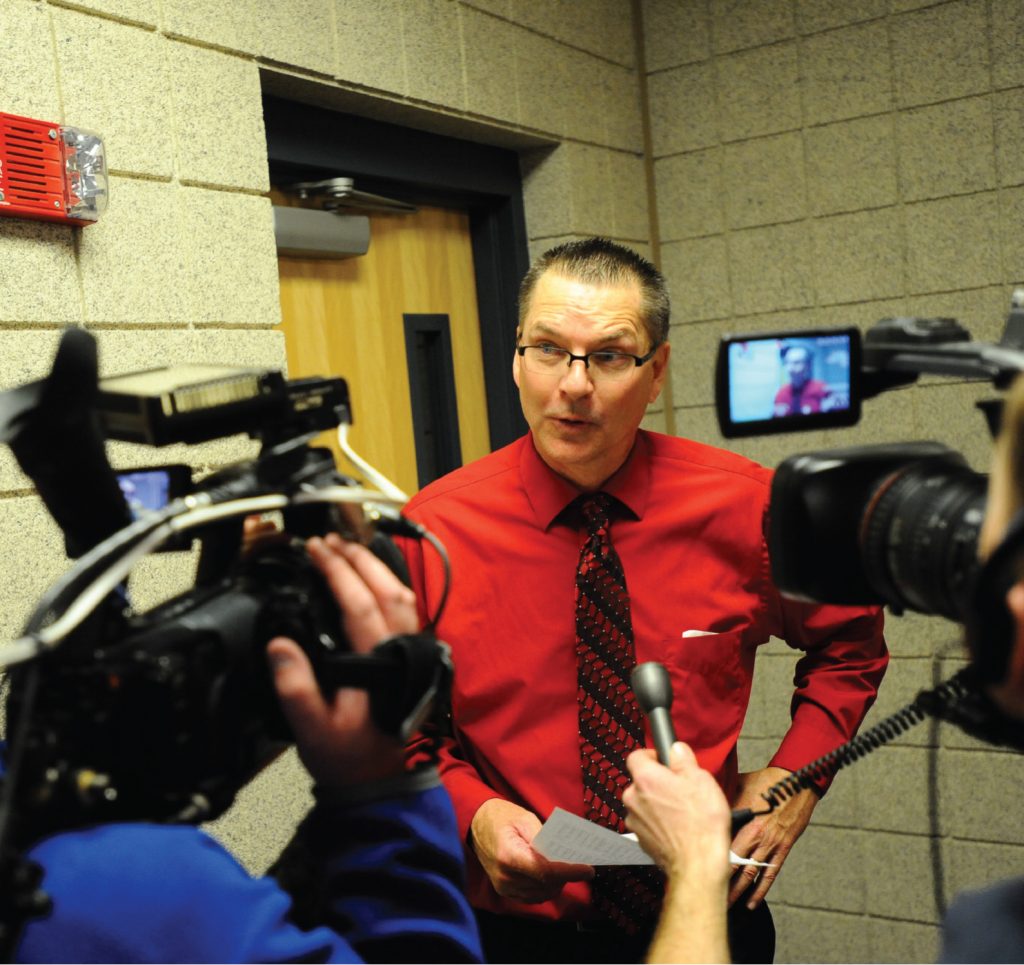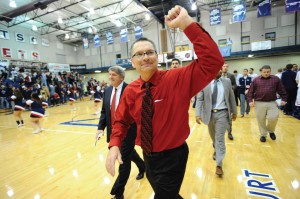 Mark Potter and the Men's Basketball Team he coaches brought plenty of excitement to Newman fans with an 86-84 victory over St. Mary's University – the 300th win of Potter's coaching career.
The Jan. 31 game was played before an enthusiastic crowd that filled Fugate Gymnasium. Fans set the tone during the pre-game by forming a human tunnel that the players ran through as they were announced, then cheered the Jets on to victory throughout the game.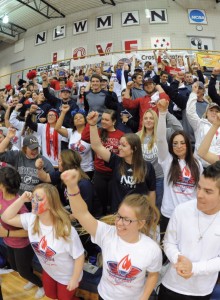 Newman trailed by four points at halftime, but came back for a strong second half and held off a St. Mary's rally to win the game. Junior Reggie Baker led the Jets scoring with a game-high 34 points. He was followed by senior Jeremy Espinoza with 22.
"I feel very, very blessed," Potter said following the win. "It's been an incredible blessing today."
Potter, a former Jets player who graduated in 1986, returned to Newman in 1998 to resurrect the men's basketball program after an 11-year hiatus. In his second year back, he led the team to an undefeated conference championship, a National Tournament berth, and a ranking of 13th in the nation. Potter has led the Jets to other conference and national tournaments, and received many Coach of the Year awards.