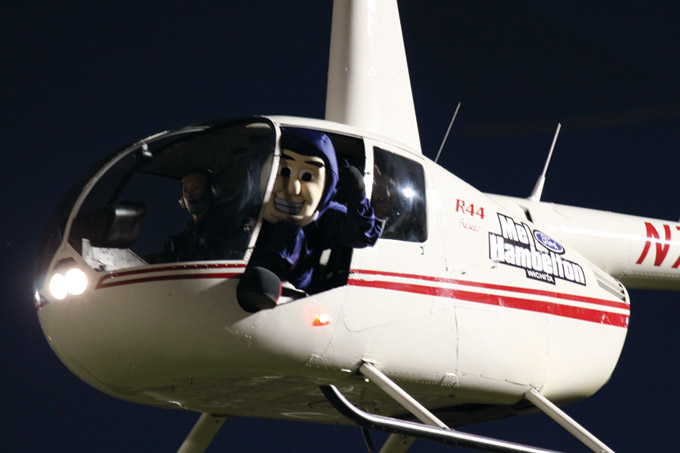 To the sounds of cheering fans and whirling helicopter blades, Newman University
welcomed its new mascot "Johnny Jet" to campus during halftime of the women's
Sept. 27 home soccer game. Johnny, an aviator in a blue flight suit, arrived via
helicopter with Newman President Noreen M. Carrocci and Athletics Director
Vic Trilli, and greeted enthusiastic fans before receiving a blessing from Newman
Chaplain Fr. Mike Simone.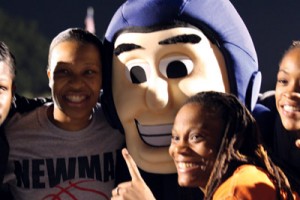 The mascot's name was selected by a state-wide contest that drew 464 entries.
Of the 15 people who submitted some variation of "Johnny," Newman student
Katlyne Mercer was randomly selected as the winner of an Apple iPad.
See video of Johnny's arrival here.
Tags:
Apple
,
iPad
,
Johnny Jet
,
Katlyne Mercer
,
Michael Simone
,
Noreen M. Carrocci
,
Soccer
,
Vic Trilli