Men's basketball hosts nationally televised CBS Game of the Week
The Newman University Men's Basketball Team fell to Dallas Baptist University 66- 57 on Saturday, Feb. 22. But Newman University won big time with its presentation in front of a national television audience, as host of the CBS Sports Network Game
of the Week.
Newman spirit was at an all-time high with a capacity crowd of 1,242 in Fugate Gymnasium.
The day included a free hot breakfast and pep rally before the game, as well as a half-time half-court shot contest for a $500 cash prize, costume and spirit contests and prizes at half-time and during all time outs.
"It was a tremendous honor and a great opportunity for Newman University students, faculty and staff to host this game," said Newman Athletic Director Vic Trilli. "The reviews from CBS, the NCAA, the Newman administration, fans and students was that they had a fun- filled, energized and all out great and memorable time."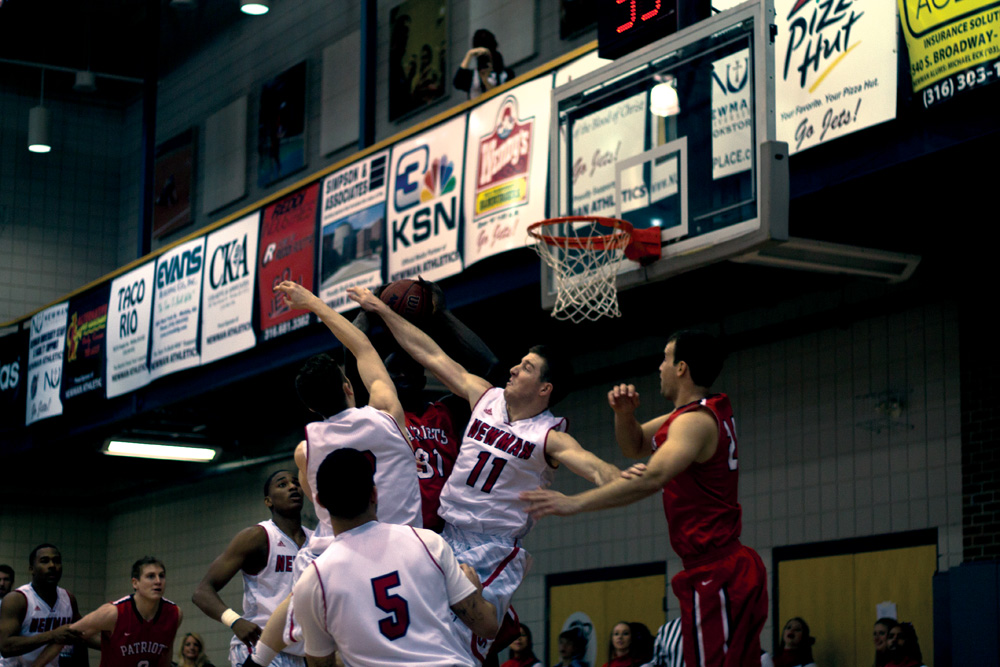 Newman was selected in October 2013 by the NCAA and CBS Sports to host the Heartland Conference contest against Dallas Baptist at Fugate Gymnasium, as one of eight nationally televised games. It was the first time men's basketball was featured by CBS Sports.
Tags:
Athletic Director
,
c
,
CBS Sports
,
Game of the Week
,
Mens Basketball
,
Newman University
,
Vic Trilli