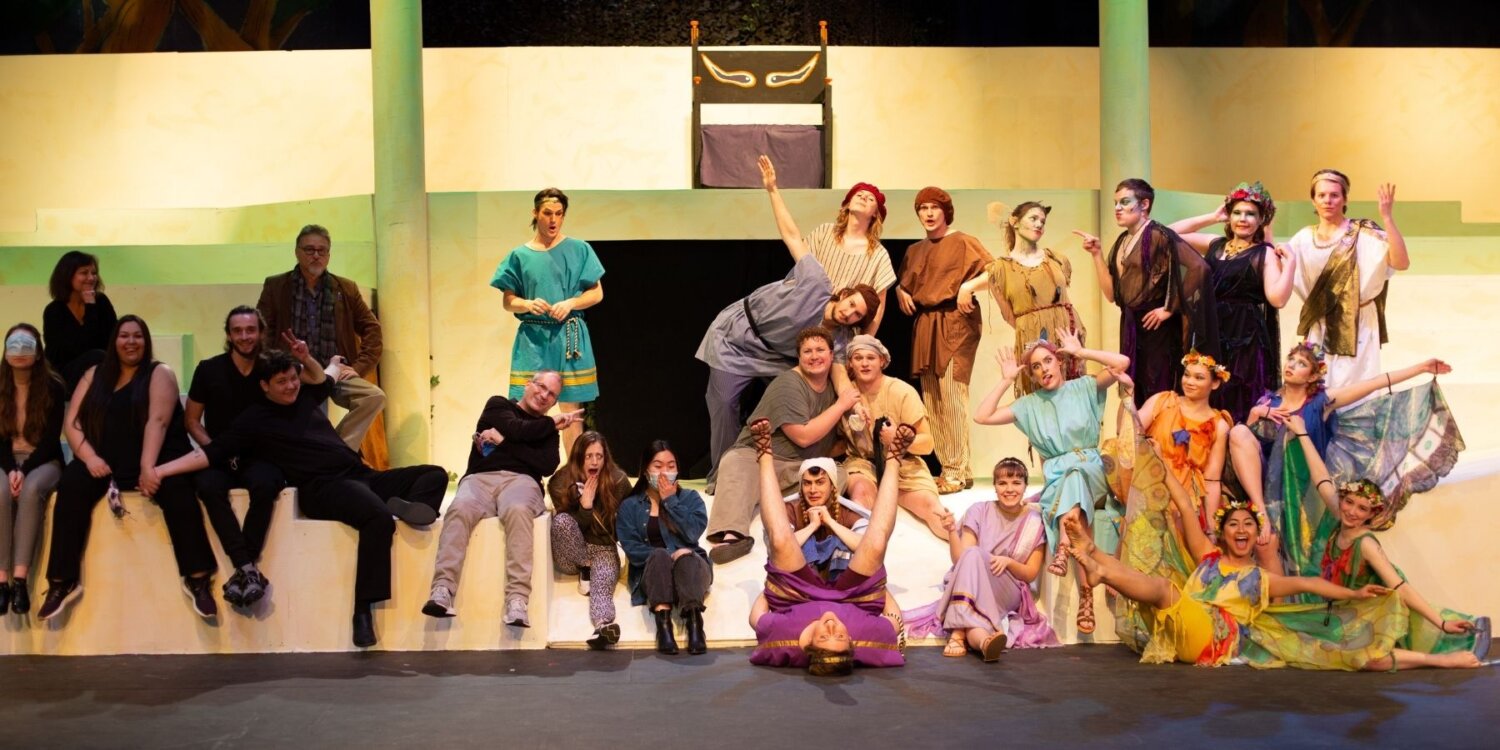 ---
The Newman University theatre department presented its spring play, "A Midsummer Night's Dream" March 11-14.
The production is the fifth Shakespeare play Director of Theatre Mark Mannette has directed at Newman.
Mannette said, "Shakespeare reaches beyond the matters of mere mortals in 'Midsummer.' (I really like) to call attention to the delightful mischief of the fairies. Once you come into that wild wood, you come into the world of the fairies, which is a magical world with supernatural creatures, and they will mess with you. Especially when you've got a character like Puck, who just enjoys messing with people."
The actors all agreed that they enjoyed challenging themselves within their roles.
Cole Schnieders, who portrayed the role of Bottom, said he discovered a newfound confidence and comedic flair within himself as a result of his role.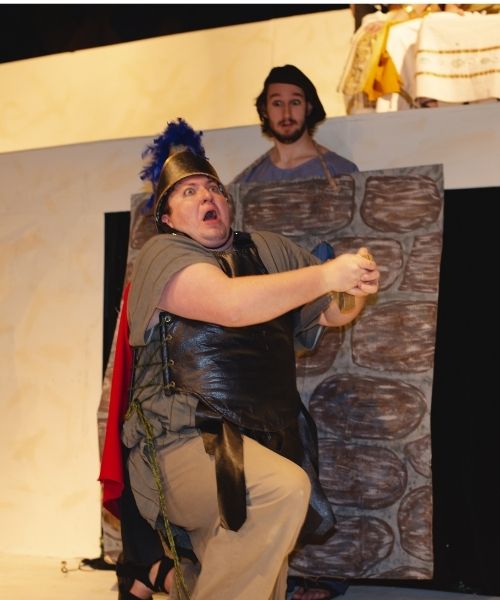 "For me, the thing I love the most is Bottom's unbridled confidence. He's this very low-class man who's just a weaver, but he thinks he's one of the best men in Athens and that he's qualified to be an actor to impress the duke," said Schnieders. "Puck transforms him (into a donkey), then he's left in the forest and meets up with the fairy queen. … He takes it into his stride that not only is she OK with seeing him, but (she also) falls in love with him, and he rides that into making himself prince of the fairies.
"The most comedic part is when he's on the stage playing Pyramus, and he's so confident that he doesn't realize what he's doing is hilarious."
The actors experienced a sense of normalcy as they were able to give their first stage performance without masking up in one year. Mannette said he was able to receive approval for the move with the stipulation that all actors received negative COVID tests in the proper amount of time before being on stage.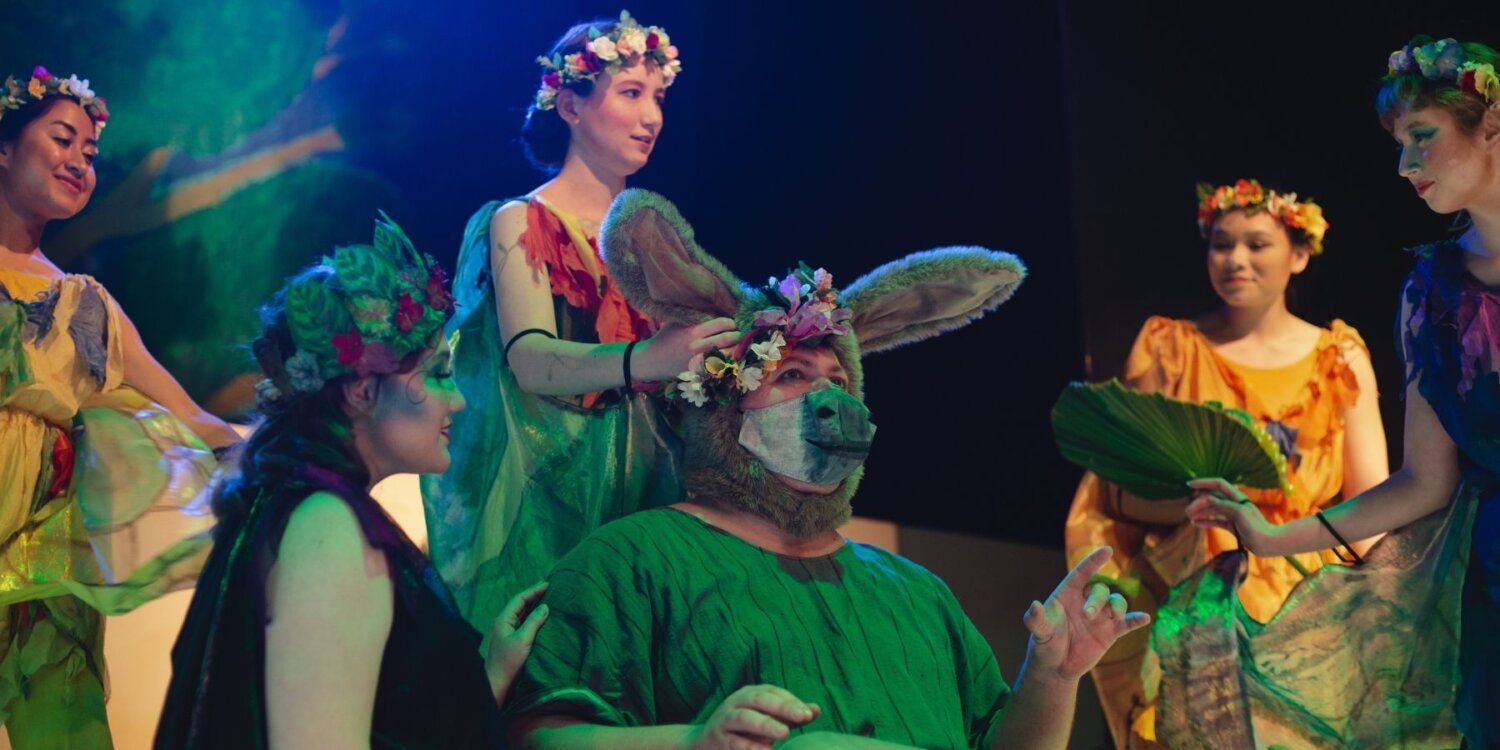 Cast members were only without masks while on stage during the live performances. Masks were worn, however, during practices and all but two final rehearsals. The audience was also required to wear masks and were seated with physical distancing in mind.
"The advantage to watching a story and being able to see the full face of each character is immense," Mannette said. "Think of any movie you have ever seen. Watching a play is similar to watching a movie. A mask chops each face in half, which makes it difficult to tell a clear story."