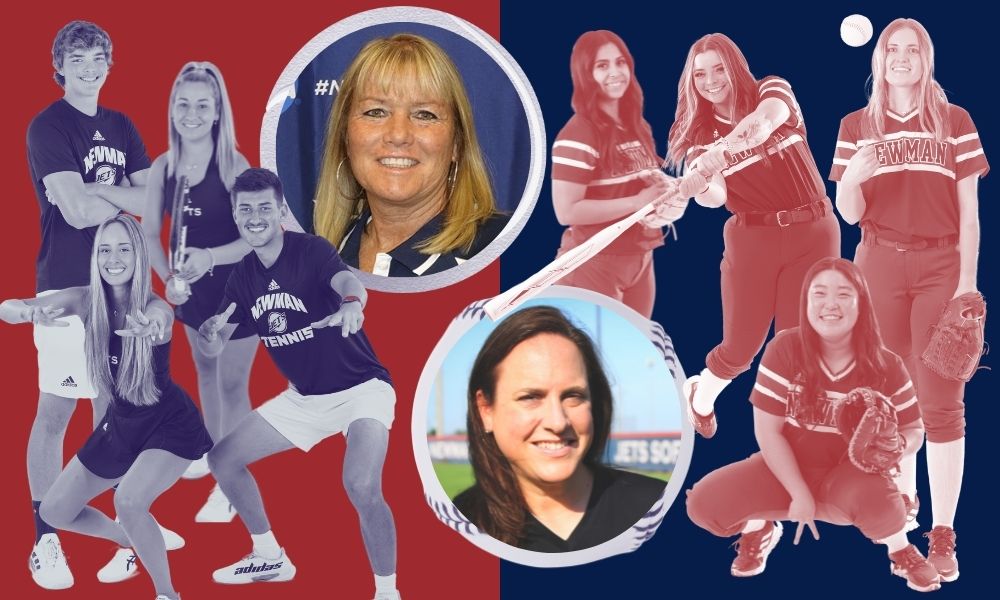 Two Newman University coaches reached significant career milestones last spring: Director of Tennis Shella Augspurger and Head Softball Coach Andrea Gustafson. 
Augspurger earned her 300th win at the NCAA Division II level while at the helm of the Newman Jets tennis programs. She reached the milestone as the women's team toppled MIAA foe Fort Hays State.
For Augspurger, the achievement is significant because the conference they play in is a tough one. She gives all credit to the players, though.
"I'm a byproduct of the winning," she said. "It's a great milestone, but it's the players who created it."
When she got her 300th win at Fort Hays, Augspurger said she'd forgotten about the potential milestone. But her players hadn't.
The girls' team had a celebration for her on the court, and when they returned to Newman's campus after the match, the boys' team was there with cupcakes and balloons.
"It was a nice surprise," Augspurger said. "[The milestone] is a cumulation of all my past teams and all their efforts and work ethic, but it was fun having the players remember it, so it was important to them, too."
Augspurger has overseen the Jets tennis programs since they made the move to NCAA Division II before the 2007-08 season, and has led the men's and women's teams to a combined 21 trips to the Heartland Conference tournament out of 23 chances. The men have reached the final of the conference championship four times, and, in all, Augspurger has coached a combined 48 all-conference athletes. In 11 out of 12 years, both teams received All-Academic TTA Awards.
Newman head softball coach Andrea Gustafson also celebrated a career milestone when she collected her 600th collegiate victory on March 17 at a game against Rockhurst in Kansas City, Missouri. 
"Getting to 600 wins to me means that I've had the opportunity to coach a lot of great kids who have put the team first and have bought into the team-first mentality," Gustafson said.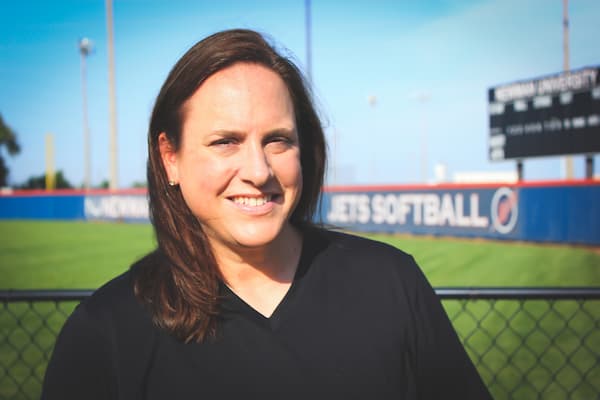 She's been a head coach for 18 years, 15 of which were at Seward County Community College and three at Newman. She led the Seward County program to four NJCAA Region VI tournament championships and two trips to the National Junior College World Series.
"The 600 wins is a reminder of all the amazing people I've had around me in my coaching career," she said.
For Gustafson, the most rewarding aspects of coaching are getting to be part of her players' lives and seeing them grow.
"I love watching them accomplish things that they never knew were possible and to see them proud of themselves," she said.
---