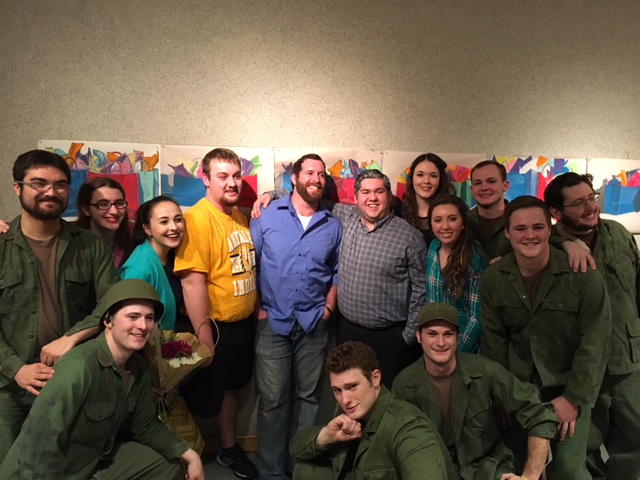 Chase Kear, center in blue shirt, and other Kear family members attended a performance of the play. Student Blake Lee, in golden t-shirt, portrayed Kear in the play.
A special addition to this year's Heritage Month activities was the world premiere of "The Miracle of Father Kapaun." The play, depicting Fr. Emil Kapaun's life and a miraculous 2008 incident involving student Chase Kear, was adapted by playwright Anne Welsbacher from the Wichita Eagle series by Roy Wenzl. The play drew record or near-record crowds for a Newman production during each of the five performances.
Fr. Kapaun was ordained in St. John's Chapel on June 9, 1940. He died in a POW camp during the Korean War on May 23, 1951. He is classified by the Church as a Servant of God, the first step on the path for sainthood.
---
To read more about the play, visit:
http://go.newmanu.edu/miraclekapaun.
Tags:
17 Heritage Month